When was the first time you heard of RPO and
of
anyone who was actually
using
it?
Until recently, there was
no
formal title
for
this service that
grew
out of the
traditional
recruiting industry. Let's just say this
:
RPO
has turned into
an entity
far greater than
a
simple
hiring
agency
; which has created a huge opportunity
for both RPO buyers and providers to achieve more than just
filling a vacant
employee
position. We will identify the work an RPO buyer needs to take on first to ensure
that
a successful, results orient
ed
relationship is born with your next RPO provider.
The Recruitment Process Outsourcing Association (RPOA) formally defines Recruitment Process Outsourcing (RPO) as " a form of business process outsourcing (BPO) where an employer transfers all or part of its recruitment processes to an external service provider. An RPO provider can provide its own or may assume the company's staff, technology, methodologies and reporting."
So, this description is intentionally broad in a very specific market … a brilliant way to carve a niche. RPO, while being selective in staying focused on recruiting and hiring, stays broad in how much a provider will do, thus maintaining control over the process for which they've been outsourced. In their eyes, this is certainly a clean, balanced and productive point of view. However, that leaves many options for the buyer on how to utilize an RPO provider. By getting clear on your needs, your resources will remain cost-effective and used wisely.
RPO buyers need to be very clear on what they require from the RPO provider; and this comes from knowing precisely how much one is committed to delegating from the outset of a relationship with an RPO provider. It is all too common and unfortunate to find RPO buyers hiring RPO providers without exercising enough due diligence. This approach can squander time and capitol, weaken the working relationship and slow down or negate effective results.
An RPO provider will engage in a deep assessment, which helps them identify what is right for you, from their perspective. However an RPO buyer cannot abdicate responsibility and must be clear with him or herself before entering this stage of the relationship. It is important to create equal ownership of the decision and strategy; as both parties have a point of view that will be valuable to creating the right relationship for the right results. In our third series of this discussion, you will learn how the Success Metrics provided by an RPO provider will help track and quanitfy the strategy you implemented.
The brief assessment below is a strategic way to gather the necessary information that will bolster the creation of a successful relationship with positive results. Being specific with your business needs will enable you in finding the right RPO provider for your culture, brand, and desired goals.
Recruitment Assessment
What stifles the growth of your company/division? Being in business is all about growing, nurturing and marketing a business' product or service. We hire to grow and take every opportunity to identify how we can extend that growth. So, whether you are recognizing the need for more manpower, filling a vacant position or having to make the difficult decision about employee replacement, the goal is to ultimately grow your company.
Is your budget realistic? It may be easy to identify a specific salary amount that you can pay a recruit, but you'll want to look at the whole picture. The cost in terms of man-hours and trainee support when taking on a new hire must also be considered. Many leaders forget about the time and resulting expense required from others in the organization during the initial training period and the impact this initial phase may have on other projects and workschedules. Factoring in these considerations will prepare you with realistic budgetary needs.
Can you narrow your potential candidate focus? Knowing that you can't hire them all, your responsibility before meeting with an RPO provider is to be as precise as possible when communicating your needs. Is there a set of tasks or projects that always come up lacking? Do your existing employees let you know that they need more support in a general or specific area? Will your new employee be required to have specific background training, or are you willing to offer a train-as-you-go option? These are some of the basic questions to ask yourself and take the time to answer in detail. Your RPO provider will probably take you through a similar assessment process. However, you will find that the more clarity you have before meeting with the potential RPO provider, the more your time and costs will be optimized. Ideally, your lists match up, but as the leader of your organization, you are responsible for making the final recruiting decisions.
How much are you willing to delegate? For so many business owners, managers and leaders, delegation is one of the most difficult challenges as your business grows. Intellectually and practically, outsourcing may seem like the best option; but every leader needs to ask if he or she is truly ready to give up a critical area of control. This is where honesty and priorities come back to the forefront so you can decide if it is time to move ahead and get back to your "big picture" vision, inspiration and true leadership.
In our upcoming webinar on June 19, we will work with you to answer these questions and in so doing, optimize the benefits of a strategic partnership between you and your RPO service. By using the tools, systems and information provided by your business, the answers will be found right below your nose. In our webinar we will provide you with an assessment tool, that will ensure you engage with your assessment process first. It will knock the socks off your RPO provider and leave you feeling confident that a working relationship will be created and results achieved.
Recommended Readings: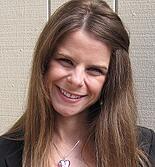 About the author: Rachel Clark has worked as an EMyth Business Coach for 9 years, helping clients transform their business and lives using the tools, methodologies and principles of the EMyth coaching programs. Using her formal education in Marketing and Economics, coupled with years of experience in Executive Recruiting has empowered her to work with clients who are ready to work on their leadership and business. Learn more about Synergy Business Coaching.