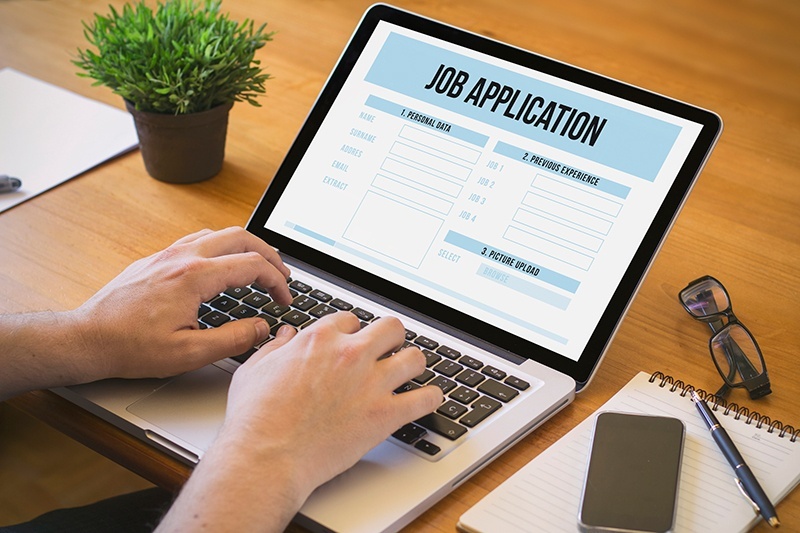 An applicant tracking system (ATS) is a must-have for any company that has any recruiting needs. Small or large, there comes a point for any growing business to get a little automated help in sorting resumes, open positions, and candidate data.
What is an Application Tracking System (ATS)?
An applicant tracking system (ATS), also called a candidate management system, is a software application designed to help an enterprise recruit employees more efficiently. An ATS can be used to post job openings on a corporate Web site or job board, screen resumes, and generate interview requests to potential candidates by e-mail. Other features may include individual applicant tracking, requisition tracking, automated resume ranking, customized input forms, pre-screening questions and response tracking, and multilingual capabilities. It is estimated that roughly 50 percent of all mid-sized companies and almost all large corporations use some type of applicant tracking system. (source: SearchCIO)
How to choose an ATS
Choosing the right ATS for your recruiting needs can be the hardest part, since there are so many options and the software goes by so many names (it's also known as human capital management, talent lifecycle management, recruiting software, just to name a few). Some of the more common ATS include: Taleo, Kenexa/Brassing, eRecruit, HireDesk, Meshhire, Amada Recruiter, Cats, Otys, PeopleClick, Careerix, PeopleFluent, Ceridian, HRMDirect, Sendouts, PeopleSoft, VirtualEdge, UtiPro, Talenthok, and Avature.
5 Steps in Selecting an ATS system
Here's a little help in choosing an applicant tracking system to fit your recruiting needs:
Identify Why You Need an ATS and Who Will Use It – Before choosing a vendor, you need to know what problems an ATS will hopefully solve regarding your recruiting needs, and who on your staff will use the software. This comes down to usability, where the ATS ultimately chosen is one that staff members find the most painless to learn and to use regularly while eliminating some of the biggest day-to-day headaches.
Think About EEO Compliance – Even if you are purchasing an ATS to streamline your recruiting needs as a whole, you need to consider how the applicant tracking software can also facilitate EEO compliance. For EEO compliance, you want to look for features that will make this easier, like the ability to ask for the data directly from candidates and to capture a reason for non-selection of an applicant.
Customization and Interconnectedness – Would you like your ATS to post directly to job boards, or to allow you to create custom forms so you screen applicants for the position? How about the ability to create emails so you can keep applicants and candidates informed about the hiring process? Some businesses may just want an ATS that keeps the data organized; while others may want it go beyond simply keeping track.
Industry/Recruiting Method Specification – There are applicant tracking systems that are designed for the healthcare industry, or are designed to aid in referral or social media recruiting. If specification doesn't matter, then don't consider vendors that offer these types of solutions. However, if there is ATS for your industry (some vendors provide for multiple industries) or for a type of recruiting that you want to improve upon or do more of, that applicant tracking software might be better for you.
Don't Completely Rely on the ATS - Just because you have an ATS in place doesn't mean that the dirty work is completely taken care of. According to research from job services provider Peptel, an ATS can kill up to 75% of a candidate's chances of landing an interview by misreading a resume. Although an ATS can make life easier, don't be afraid to exercise human judgment from time to time. You might catch a great candidate that would have otherwise been missed.
Overall, choosing an applicant tracking software for your company can be a difficult choice. There are just so many options available, and with so many names, it can be hard to figure out what each vendor is offering without doing a lot of research. However, before you waste time searching through vendors and learning what each one could possibly do for you, you need to know what you want out of an ATS and what an ATS ought to do for you.