DENVER, CO – March 16, 2015 – TriWorth, a nationwide full-service talent acquisition firm offering RPO solutions, proudly announces their membership in the Recruitment Process Outsourcing Association (RPOA). The RPOA is a nonprofit organization comprised of Recruitment Process Outsourcing (RPO) providers committed to educating the market about RPO, promoting its benefits, incorporating common metrics and comparative information, and developing and enforcing certifications.
"Our members are the driving force behind our mission of educating the market about recruitment process outsourcing," said Mike Mayeux, President of the Recruitment Process Outsourcing Association. "We are very delighted to welcome TriWorth to our membership this year and look forward to a long, successful, and mutually beneficial relationship."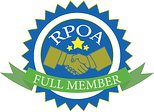 Recruitment Process Outsourcing (RPO) is a form of business process outsourcing (BPO) where a company transfers all or part of its internal recruitment processes to an external service provider. Unlike staffing, contingent and retained search providers, RPO firms assume ownership of the design and management of the recruitment process, as well as the responsibility of results.
"TriWorth is proud to be a member of RPOA," says Pam Verhoff, COO of TriWorth. "RPOA offers valuable insight and thought leadership from the industry's most forward-thinking RPO providers and TriWorth is pleased to be aligned with the mission of this association."
The Recruitment Process Outsourcing Association provides the only searchable database of vetted, worldwide RPO providers; the RPO Buyer's Guide is one of the most popular resources on the RPO website. In addition, RPOA provides educational webinars, white papers, and an active blog in collaboration with its growing membership. "We are delighted to have TriWorth join the RPOA," says John Younger, RPOA Co-Founder. "More and more hiring companies (buyers) are engaging in Recruitment Process Outsourcing relationships, and our mission is to ensure that there is a high standard for providers. Being an RPOA member helps the buyers know that the firm is commitment to the industry. Welcome TriWorth!"
About the Recruitment Process Outsourcing Association
The Recruitment Process Outsourcing Association (RPOA) is the leading nonprofit organization for companies who find themselves in the consideration and decision-making process with regards to RPO services. The RPOA provides a variety of tools and support to educate companies on the benefits and risks associated with outsourced recruiting; including access to certified service providers, connecting new and existing members, and releasing exclusive online content. Learn more about RPOA

About TriWorth
TriWorth is a Denver-based Top 25 nationwide recruitment process outsourcing (RPO) firm aimed at helping companies with their exempt and non-exempt hiring needs. Headquartered in Denver, CO, the firm's suite of services includes RPO, employment branding, on-boarding, and employee retention. TriWorth is part of the Advanced Group. For more information, please visit www.triworth.com or call 303.344.4101.