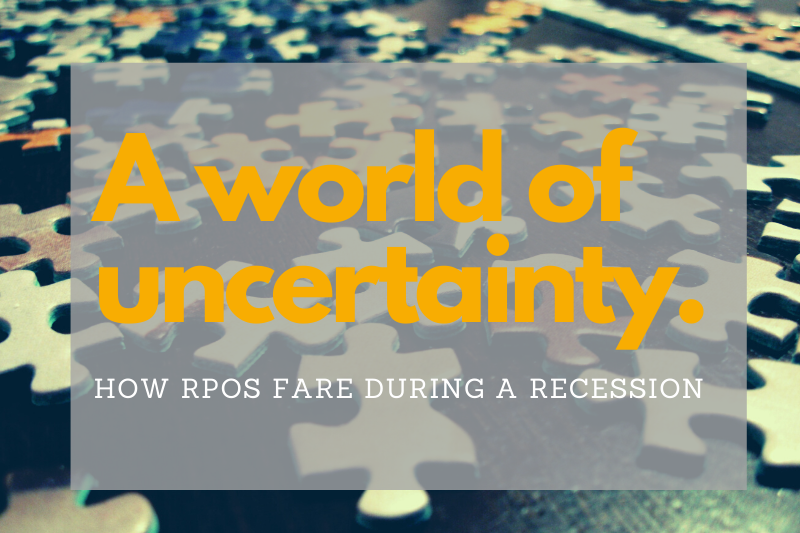 When we published our first take on this in mid-April, the landscape was already looking challenging, but some of the economic indicators that we were watching then have continued to shift over the last month. This piece has been updated with new information available as of mid-May.
A world of uncertainty.
This is the reality for many employers today. The landscape changes daily, and of all of the legislative movement and other pandemic responses, one of the biggest challenges is the sheer uncertainty at how long it will last and what the economy will look like on the other side. The RPO provider landscape is not immune to this economic uncertainty.