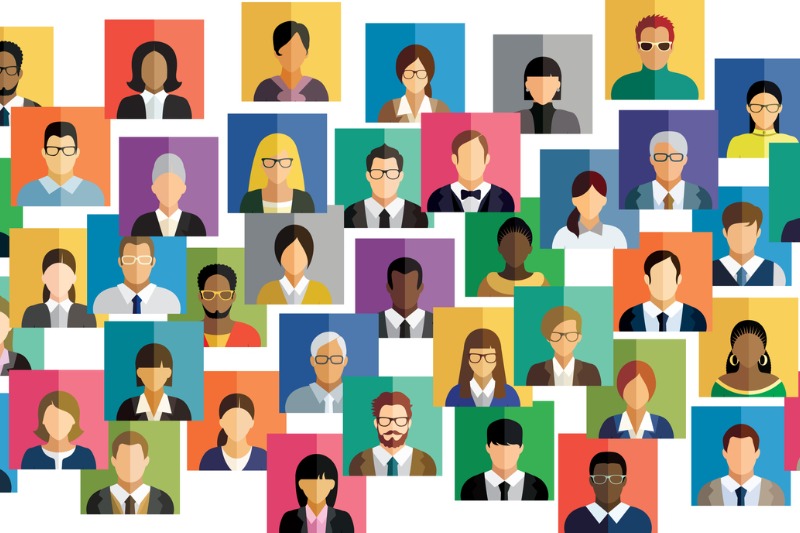 Angela Hood, CEO & Founder of ThisWay Global, learned to disguise her gender when applying for engineering jobs in order to improve her chances of getting these jobs. "I learned to apply for jobs using 'A L Hood' because that would mean I would actually get an interview or they would look at my resume. If I applied using Angela, I would never hear back."
A graduate of Texas A&M's Construction Science program, hiring managers assumed she was the secretary when she showed up to start her job as a lead engineer for her first day. This kind of gender bias, resume workarounds, and job mismatching she saw and experienced in her 20 years working in the male-dominated engineering space motivated her to remove bias in the hiring process and create a company to provide matching that matters.
Hood opened ThisWay headquarters in Austin, Texas, in 2016. After years of development of its matching engine through 15 trillion matching events with no human influence, its software now brings unbiased matching technology with a truly diverse talent pool to all industries.
Removing Bias and Maximizing Your Talent Acquisition ROI
ThisWay's technology reduces bias from the hiring process and maximizes talent acquisition investments. Every day candidates drop electronic applications into the deep resume chasm. Employers sort through that abyss and often overlook up to 65% of resumes for high-volume roles. As a result, companies inject bias into their hiring process. ThisWay's Recruitment Automation Platform allows companies to optimize their recruiting and hiring of top talent without the influence of bias.
ThisWay's software can also drill down to the depths of a candidate database to find existing applicants. These kinds of candidates can be the perfect fit for a new job. According to SHRM, the cost per new hire is USD $4,129.00. ThisWay's software has the specific 'All Candidates to All Jobs' functionality that gives companies the ability to rank and score existing candidates for jobs they are qualified for but haven't applied for. As a result, companies can shrink their cost per hire and gain a good return on their talent acquisition investment.
Intelligent Matching Removes Bias
Bias doesn't discriminate. Conscious and unconscious bias towards one type of applicant is prevalent in every company and organization. ThisWay works with companies of all sizes looking to diversify their talent pool or improve their diversity and inclusion efforts. Their software integrates with Applicant Tracking System (ATS) or Candidate Relationship Management (CRM) systems to achieve the following:
De-bias job descriptions: This allows hiring managers to broaden their applicant reach.



Bill Fanning

, Chief Revenue Officer at ThisWay, says, "When you look at a job description, they can be very male or female-dominant, ethic-focused, or be designed in a way that may prevent or dissuade people from a non-traditional career path from applying." A more inclusive job description persuades a broader spectrum of potential candidates to apply.


Find passive diverse candidates: Through a

diverse network

, they've built over 3,500 online authentic, diverse communities. These are genuine sources of diverse candidates. For example, ThisWay works with the

Department of Defense in the Military Transition Assistance Program

to have access to between 14 and 16 million veterans. Four to 5 million of them have security clearances.
ThisWay is a Diversity, Equity, and Inclusion Partner
ThisWay understands that most companies are already working to diversify their talent pool. Through efficient and effective on-boarding, their clients instantly improve their current diversity and inclusion efforts. Sometimes companies are "just talking about their jobs and company in the wrong way, or their positioning needs improvement," Hood said. "And it causes candidates to not feel welcome."
As a diversity, equity, and inclusion (DE&I) partner, ThisWay helps companies learn to discuss their strategy and become more open-minded. As a result, management quickly sees value, and that's how ThisWay has quickly grown to over 3,000 customers worldwide.
Working with ThisWay is easy because the unbiased applicant matching engine is accessible through their user-friendly interface or direct integration into a company's ATS, CRM, Salesforce, or other HCM systems.
Committed to a Bigger Purpose
ThisWay is committed to solving the diversity problem in the workplace. Its technology plays a significant role in fulfilling that commitment. Fanning enjoys working at ThisWay because "The technology that we have designed contributes to delivering meaningful change in the way organizations eliminate or minimize diversity challenges as they go through the candidate review and hiring process."
A well-developed organizational culture plays a big part in the company's success. The same culture that birthed ThisWaybrings solutions to the problem of workplace diversity. ThisWay understands that diversity breeds innovation, trust, efficiency and fosters resilience. ThisWay believes that diverse teams outperform, out-innovate, and attract more diverse players.
And any diversity, equity, and inclusion partner worth its salt must have a culture that walks the DE&I walk. At ThisWay, the six elements that define its culture show it walks the walk. Those elements are:
Embrace Human Innovation: They always put the needs of their customers first. They believe that if you're going to do something, you better do it right. Priority one for ThisWay is their customers' viewpoint -- from new product concepts to improving their buyers' journey.
No Jerks Zone: ThisWay has a "no jerks zone" that calls for humility and trust. They're committed to admitting when they're wrong and no gloating when they're right.
Think And Be Thoughtful: ThisWay is committed to an enduring idea - help companies get the best candidates and candidates work for the best companies. They measure success by lives helped and customers progress as a DE&I beneficiary.
Transparency: ThisWay doesn't shy away from the hard things. They employ the utmost clarity when working with clients and stakeholders to produce the highest quality of work. They acknowledge mistakes honestly and rectify them quickly.
Prioritize Diversity: Diversity begets unique ideas from special people. ThisWay embraces diverse people, how they approach problems with innovative solutions, and actively encourages their customers to do the same.
Resilience: ThisWay believes that together and individually, we will rise above adversity and move forward. That means they don't give up when the going gets tough or when it feels like they've hit a dead end.
Enhancing Recruitment Process Outsourcing (RPO) Outcomes
ThisWay entered the RPO space to help RPOs and their customers extract the maximum value out of their candidate database. They encourage RPOs to invest time and energy regularly to build candidate connectivity to fill positions. Most importantly, to help them understand that the candidates they didn't hire today still have substantial future value for their recruiting clients.
ThisWay's software empowers the recruiters to maximize their ability to use the value of the candidate database their client already has in place.
For example, suppose an RPO has a client with an extensive candidate database. In that case, the RPO provider can plug ThisWay's software into existing ATS or CRM systems to easily extract every qualified candidate for the position that needs filling. Every suitable candidate includes candidates that the recruiter might have passed on for a previous opening.
ThisWay is excited to be part of the RPO space because DE&I in the workplace is more important today than ever before. Research shows DE&I increases talent pools, increases innovation and improves performance and profitability. The challenge for organizations remains to recruit and hire top talent without the influence of unconscious bias that is so prevalent today.
ThisWay's Recruitment Automation Platform enables RPO providers to offer their clients talent diversity solutions that meet today's demands for tomorrow's workforce.