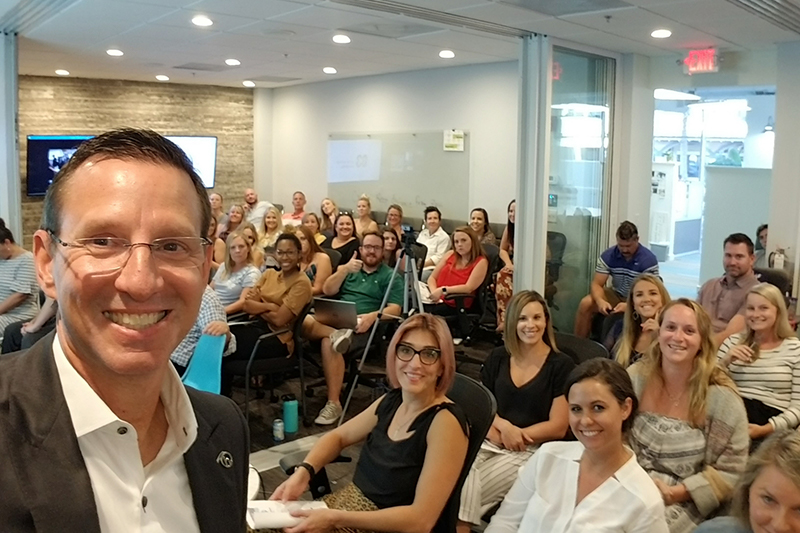 Hueman is a nationally and globally recognized recruitment firm based in Jacksonville Beach, Florida. Hueman is the only organization in the country to be named a Best Workplace 15 years in a row and is the parent company to four organizations, including Recruitment Process Outsourcing firm, Hueman: Your RPO Partner. Hueman offers a range of custom RPO services to a variety of partners across various industries, including healthcare, automotive, education, manufacturing and more. As a Recruitment Process Outsourcing (RPO) partner, Hueman helps clients get a hold on their recruitment so they can attract and retain top talent.
Hueman Background
Hueman, formerly a division of PPR Talent Management Group, launched in 2016 as a standalone Recruitment Process Outsourcing organization. It was established by a core leadership team, including CEO, Dwight Cooper, who saw an opportunity to expand its cultural-focused recruiting models. Cooper founded Hueman's predecessor, PPR Talent Management Group, 21 years ago after a short time as a recruiter at Novacare. After college, and prior to his traditional business career, Cooper spent five seasons coaching basketball at the University of North Florida. He is a 12-time winner of America's Best Small Company to Work For, and in 2013 won America's #1 Best Small Company to Work For. In 2019, Great Place to Work and FORTUNE honored Hueman as one of the 2019 Best Workplaces in Consulting and Professional Services.
People are Important.
Hueman's heart is for people. The mission is to connect the right people to the right job at the right time. Hueman's RPO model starts with considering a company's culture before anything else. Its goal is to reach its partner's goal. Hueman thinks outside the box to come up with extraordinary solutions that lead to the best results possible. Hueman believes that loving what you do is the key to success, and loving who you work with is the first step. Over the past year, Hueman has recruited over 275,000 candidates and made more than 18,000 hires.
"Hueman isn't just our name; it's what we stand for, each and every day." - Dwight Cooper
Hueman is an eclectic team made up of dreamers, entrepreneurs, creators, moms, and dads. Led by some of the brightest minds, not just in RPO, but in business today. Hueman's combination of vision, expertise, and passion delivers amazing outcomes and great employment experiences.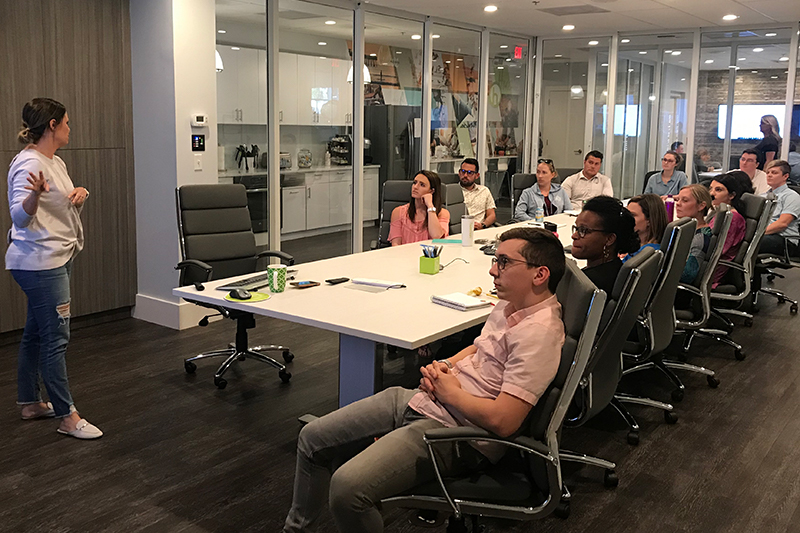 The Hueman Touch
Hueman isn't the typical recruiting partner that views hiring as an administrative function or a headcount. Instead, it looks beyond the metrics and recognizes the person; the individual. The Hueman team looks for heart, creativity, passion, and character, and when our employees see it, they hire it. The RPO programs are customized to the client's business objectives and budgets, and Hueman covers all recruitment-related expenses. Hueman gives you complete ownership of all candidates, it simply takes on the database management and oversight.
As your RPO partner, Hueman helps organizations get a hold on their recruitment so they can attract and retain top talent. Hueman knows exactly what it takes to recruit and retain new hires who truly fit the organization's culture. The Hueman way of work starts by putting people first in everything it does. Hueman's recruitment approach is effective for all position types, across all industries and the Hueman teams recruit for any positions throughout their partners' organizations, regardless of department or seniority.
Thanks to its mix of professionally trained recruiters, culture-based processes and the latest in recruiting technology, the Hueman RPO team gets the results clients looking for: faster starts and higher employee retention, plus decreased premium labor spend.
When a company chooses to partner with Hueman, great rewards follow.
Company Facts:
Hueman: Your RPO Partner
CEO: Dwight Cooper
Founded: 2016
Contact: 844.900.5038, info@huemanrpo.com
Address: 320 First Street North, Suite 101, Jacksonville Beach, FL 32250
Website: huemanrpo.com
Parent Companies: Hueman: Your RPO Partner is proud to be a part of the Hueman family which also includes Hueman People Solutions, Hueman Executive Search, Hueman Risk Adjustment Staffing and Agency a la Carte: A Hueman Company.