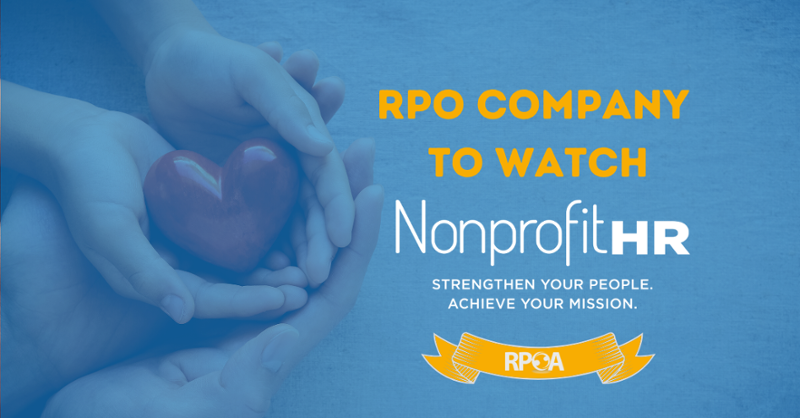 This year marks the 20th anniversary of Nonprofit HR, a national firm headquartered in Washington, DC. The oldest firm focused exclusively on the talent management needs of social impact organizations, Nonprofit HR is committed to advancing some of the world's most influential organizations.
Since 2000, Nonprofit HR has explicitly focused on the recruitment outsourcing needs of nonprofits, associations, trade organizations, foundations, and social enterprises. Its commitment to mission-driven organizations is unmatched. It dedicates all of its firm's resources to work with mission types from education, to health and human services, arts and culture, policy, civil rights and beyond. This dedication has led Nonprofit HR to win Clearly Rated 2020's Best of Staffing Talent Satisfaction Diamond Award for Service Excellence for five years in a row.
An Unmet Need Start of Something Meaningful
What started as a thought percolating in the mind of Lisa Brown Alexander, Nonprofit HR's founder and CEO, on her many train rides between Washington DC and New York City almost 22 years ago has turned into a leading recruitment outsourcing company. On those train rides, Alexander recognized the inconsistent and underserved HR needs in the social impact sector.
So in 2000, Alexander left her comfortable office space and rubber tree plants to follow her dream and start a new business venture: Nonprofit HR. In that first year, she met Patty Hampton in a cab they were sharing. They instantly connected, and from that point on, Hampton began helping Alexander build Nonprofit HR. In 2005, Nonprofit HR opened its first office space, a modest, two-story walkup on Capitol Hill. Alexander still has the first name plaque she placed on that first space. It [the name plaque], "reminds me …not to stray too far from our original purpose. We were determined then, just as we are now, to support nonprofits and their HR needs," Ms. Alexander said.
Strengthening The Nonprofit Sector by Strengthening its People
Nonprofit HR's determination to support the HR needs of social impact organizations feeds into its original mission: to strengthen the nonprofit sector by strengthening its people. Meeting this goal every day has made it a market leader in human resources, talent, and culture for social sector organizations. Fulfilling this goal also allows it to help mission-driven organizations to realize better results by focusing on their people and the workplace. Its unique combination of expansive operational expertise, nonprofit-specific experience, and thoughtful approach to HR provides a priceless partnership with the organizations it supports.
Nonprofit HR meets its mission with due diligence to understand its client's needs.
Nonprofit HR's staff of credentialed experts always seek to know their client's:
Qualities and competencies of the talent necessary for success,
Organizational climate and dynamics that may impact the kind of talent required,
Competitive compensation factors needed to attract high-performing talent, and
Communication needs and preferences of key stakeholders needed to ensure a successful outcome.
Credentialled, Experienced Team
From the beginning, Nonprofit HR's experienced team has had one objective: strengthening the people management capacity of the workforce. "If an organization can strengthen its internal capacity, it can better serve the community and those in need," says Alexander. It's this mantra that leads Nonprofit HR's award-winning team. It's a team of HR management and highly credentialed talent advisors with 100 plus years of combined experience that includes a Nationwide network.
A vital member of that team is Yvonne Rivera. Rivera brings over 20 years of diverse credentials to the team. As Director of Talent Acquisition, she leads the direct-hire, contingent talent, and recruitment outsourcing activities. These activities include building and cultivating client and candidate relationships and enhancing Nonprofit HR's opportunities to continue to serve as a valued business partner to the social impact sector.
Rivera is an accomplished bilingual talent acquisition strategist with a demonstrated ability to provide extraordinary service and develop robust relationships with hiring managers. She possesses the flexibility to provide full-lifecycle recruitment of quality employees from the C-suite level to entry-level. Rivera is also known for ensuring a strong candidate pipeline and having the ability to handle multiple recruiting projects simultaneously with sometimes unalterable deadlines.
The Recruitment Approach
Rivera leads a team that applies decades of experience to Nonprofit HR's recruitment approach. Nonprofit HR's pipeline and sourcing include a geographic-specific database of over 10,000 professionals who have nonprofit sector experience. For hiring teams, their customized recruitment and search toolkits provide unparalleled candidate screening. Their skills evaluation and assessments include competency testing and behavioral assessments.
During this COVID-19 pandemic, comprehensive screening is essential. Nonprofit HR ensures accurate background checks, fair hiring and compliance, and checks for social, digital footprint. Nonprofit HR sees the importance of onboarding, and so its team deploys pre and post-offer best practices, benefits summary review, and serves as an information resource during the transition. Its placement and post recruitment assessment and support help the decision-making process, guides negotiation, record-keeping, and conduct strategy.
With Experience Comes Prominence and Thought Leadership
Today, fueled by the passion of over 50 employees and consultants nationwide, Nonprofit HR is partnering with many prominent organizations to get ahead using intelligent talent management strategies. Along the way, they're transforming the way social impact organizations think about talent and culture.
Lisa Brown Alexander has inspired Nonprofit HR to become a force that the social sector, including talent management and c-suite leaders look to for consulting services, thought partnership, and leadership. Numerous publications like the Wall Street Journal and Associations Now, seek out Ms. Alexander for her valuable insight regarding current issues in the world of talent acquisition. Alexander's leadership and the work of Nonprofit HR have proven that better talent practices can play an integral role in the success of nonprofits. Nonprofits have benefited from her wealth of knowledge and experience to make their people-driven initiatives successful.
Company Fact Sheet
Company name: Nonprofit HR (privately held)
Year founded: 2000
Founder & CEO: Lisa Brown Alexander, SPHR
Headquarters address: 1400 Eye Street NW, Suite 500, Washington, DC 20005
Company: Private
Website: www.nonprofithr.com