JACKSONVILLE, Fla., April 18, 2018 -- Hueman People Solutions, a nationally-recognized recruitment company, has won the Gallup Great Workplace Award, a global recognition that honors thriving organizations dedicated to optimizing employee engagement. Hueman is among 39 leading organizations in the world to receive Gallup's highest honor this year.
The Gallup Great Workplace winners achieve a whopping 70 percent engagement level, far and away outperforming the global average of 15 percent.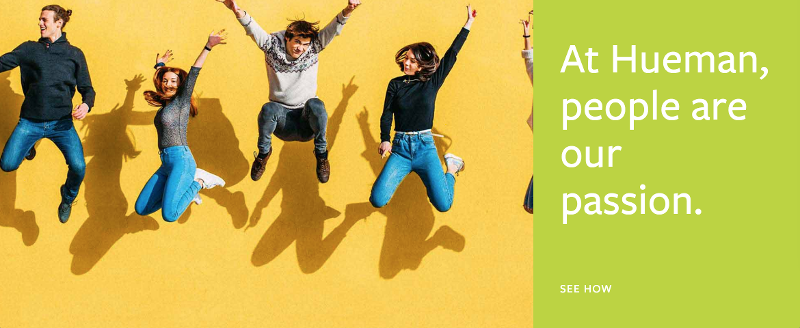 "When you create and foster a great workplace, you attract and retain great people," said Hueman CEO and Founder Dwight Cooper. "Because our employees are engaged, they truly care about our business. The result is amazing service to our partner and outcomes for our partners. It's all connected—and hyper-important."
Hueman is one of the country's workplace-culture leaders, also named one of the nation's "2017 Best Small Workplaces" by the Great Place to Work Institute. In 2017, HRO Today awarded Hueman for its "Employee Services Wellness and Excellence."
Eligibility for the Gallup Great Workplace award is based on a rigorous set of criteria, most notably the ability to link engagement with business outcomes. Each award recipient has integrated key employee engagement elements in four areas:
Strategy and leadership
Accountability and performance
Communication and knowledge management
Development and ongoing learning
"At Hueman, we believe that what gets measured, gets done," Cooper said. "To keep a finger on the pulse of our workforce's engagement, we turn to the best in the business and utilize Gallup's survey. The fact we earned the Gallup Great Workplace Award is truly the pinnacle of our success."
To learn more about the award, visit Gallup's website.
About Hueman People Solutions
Hueman People Solutions is a recruitment company based in Jacksonville Beach, Florida. Hueman People Solutions has three unique recruiting divisions: Hueman, Your RPO Partner; Hueman Risk Adjustment Staffing; and Agency A La Carte – each designed to serve specific recruiting and staffing needs. Though Hueman's divisions focus on individualized areas of the recruiting space, its team all shares in its single vision of creating Great Employment Experiences focused on people—treating them right and recognizing their individual qualities. www.hueman.com
SOURCE Hueman People Solutions
Related Links