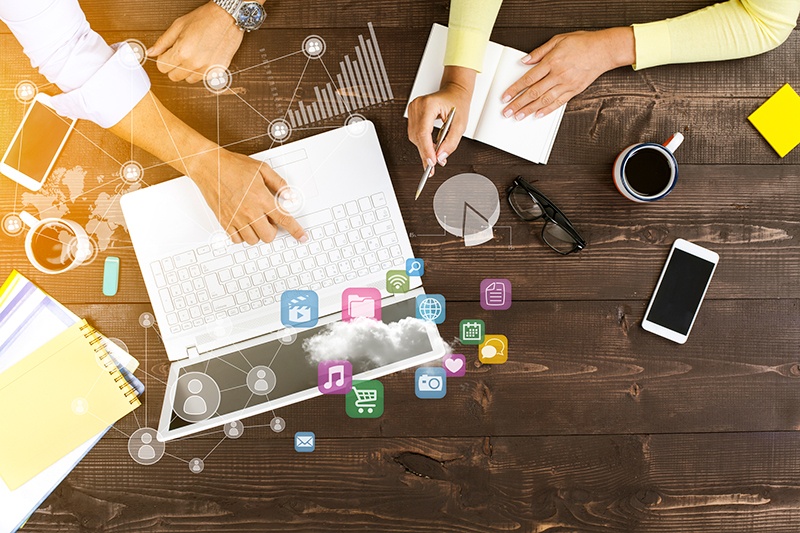 According to data gathered by O.C. Tanner, an enterprise specializing in employee recognition solutions, 69 percent of employees are more likely to stay with a company for at least three years after an excellent onboarding experience. It is safe to say that the onboarding process is critical to employee acquisition and retention. It never hurts to have the right tools to make the process more efficient and effective. Read on for five apps to upgrade the employee onboarding experience.
SilkRoad is a cloud-based talent management system that allows users to attract, retain, and manage candidates and new hires. RedCarpet is the onboarding module that comes along with the SilkRoad package. The program is known for the automation of pre-onboarding and onboarding procedures and the digitization of paper forms.
Pros
One review stated, "RedCarpet is great for automating onboarding tasks and ensuring that all of your new hires have a consistent experience." Various employee reviews also note the system's high tendency toward customization, and the ease of distributing digital I-9s.
Cons
While most of the features are discussed positively, reviewers did note the setup can be complicated because of the extensive customization that comes with setting up the system for the company. The notifications and document library have also been known as difficult to navigate.
Oracle is a multi-purpose software package that helps HR managers tackle payroll, leave and attendance, performance management, onboarding, and various other necessary HR tasks. Along with traditional HR features, Oracle also facilitates social, mobile, and reporting capabilities. Regarding onboarding, the system has a new hire portal and manager tracking tools.
Pros
Oracle's Taleo can expedite the onboarding process by producing digital forms so new hires can quickly complete and sign them online. Taleo can also be used for hiring and applicant tracking.
Cons
One review noted that the onboarding system could use an upgrade in efficiency. The system is not as user-friendly for HR managers or new hires. It also seems to be limited in the services it offers compared to a system like RedCarpet.
PeopleFluent Mirror Suite takes all the offerings from Oracle and adds a hi-tech spin. Not only does the software offer resources the usual tasks such as compensation, recruiting, performance reviews, succession planning, and vendor management but it also provides strategic analytics so HR managers can make business decisions.
Pros
The system provides useful analytics for the onboarding process and tracks the entire applicant hiring process —from creating the job description to selection and hiring. Applicants can seamlessly transition from the screening process to onboarding.
Cons
Uploading files were seen as a tedious process by users. It is not a simple step anyone can do with the PeopleFluent program. Also, users noted that when an applicant's resume is in the system, and the user would like to pull the applicant's information into another portal, some of the data may not make the transition.
For business in the service industry, PeopleMatter can be the answer to the complexities of managing documents and processes for hourly workers. The company specializes in providing workforce management solutions and business analytics tools to connect workers and employers efficiently.
Pros
Users do not have to worry about looking out for document updates; the system automatically keeps state and federal documents current. It also prevents HR managers from taking on the arduous task of having to print out each onboarding document as all forms can be signed and submitted by new hires on the system.
Cons
One user noted the difficulty in filtering out specific information to produce reports, and a lack of customization can make it challenging to apply PeopleMatter to all departments in a company.
If users are looking for a program that is flexible enough to serve small, medium, and large businesses, then Workday HCM may be the best option. It is a talent management system that can grow alongside companies as they manage payment, promotions, attendance, and analytics tracking. While not explicitly known for its onboarding features, the program does have something valuable to offer.
Pros
Along with time tracking and workflow management, Workday does offer electronic onboarding. The secure document and data storage aspect make this feature even more seamless for interested users. Users describe the system as user-friendly and easy-to-use, so a lot of time is not required for training.
Cons
A TrustRadius verified user did note that Workday did have some integration issues that could make onboarding implementation challenging. However, if users are only looking for the basics, then the system should be able to do the job.
Wrapping Up
It is easy to forget how vital the onboarding process is to the hiring experience. In the rush of getting a new employee to sign required documents and get them in position to pick up where the previous person left off, it may seem impossible to create a cohesive and positive onboarding experience. This is where software comes into play to create a more seamless new hire experience. If companies do this right, then they are likely to see increased retention and employee engagement.
Chanell Alexander currently resides in Atlanta, GA. When she's not traveling and trying new restaurants in the Metro Atlanta area, she writes about the latest technology and tools for TrustRadius.