Job openings are on the rise across the board; however, figures vary by industries and regions. Within the industries, the largest increases in average annual job openings levels between 2014 and 2015 were in real estate and rental and leasing (37.8 %); health care and social assistance (25.5 %); professional and business services (24.6 %); according to a Monthly Labor Review by the Bureau of Labor Statistics. Increases were similar in all four census regions, ranging from 15.6 percent in the South to 17.2 percent in the Midwest. What challenges or opportunities does this competitive environment create when acquiring talent for an organization?
In this edition of #AskAnRPOExpert series, the Recruitment Process Outsourcing Association talks to Personify's Ryan Carfley, President and CEO, and Allen Wooten, Solutions Architect and Business Development Manager (RPO) on their perspective on the job market and predictions for the upcoming year.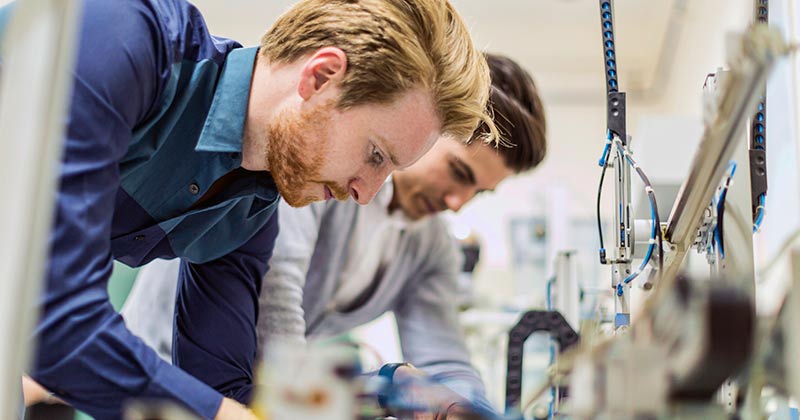 RPOA: How do you describe the condition of the job market this year?
Personify: There is no question that despite what is still portrayed by the mainstream media, the country is in the midst of a talent shortage that, at least in our view, shows virtually no sign of relief. It's been said for years that the labor shortage in the United States would be significant.
The math is fairly straightforward - from a demographics perspective, the baby boomers are vacating the workforce and there simply aren't enough skilled GenX'ers there to fill that gap. Millennials are flooding the workforce, and through no fault of their own, don't have the experience to provide immediate relief to that gap. Over time, this may normalize, but presently, it's a significant challenge to employers. On top of that, when you factor in that the economy is continuing its positive, yet slow growth, a "perfect storm" of sorts is created, where the talent, especially skilled labor, is scarce.
Employers in this climate are facing a significant increase in cycle time paired with a reduction in the pool of qualified candidates. This reduction results in a candidate driven market. This places upstream pressure on employers to rethink and retool intangible factors of their employment brand and process that they used to have more control over; like compensation, flexible work schedule, work place environment and culture.
Are hiring demands and challenges different across industries or geographical regions? Explain.
Personify: In short, absolutely. There is no question that while overall demand for candidates remains extremely high across most, if not all sectors, there are particular skill sets and geographies that remain an added challenge for employers. For instance, in the IT arena – Data Analytics and Software Development skill sets pose a significant challenge for a couple of reasons. The sheer prevalence of software in all things that all businesses do in the 21st century makes the ability to manipulate it a very attractive set of skills to have. However, the challenge lies in that those abilities are very difficult and time-consuming to acquire and software framework can be vastly different from platform to platform and as such, company to company. The talent pool of well-rounded, experienced software professionals is significantly smaller than the market's demand for those people.
Similarly, the Life Sciences and Biotechnology sectors have their own pockets of highly skilled labor shortages, what with research, drug development, commercialization, and medical manufacturing becoming much more convoluted, complicated, and competitive.
Finally, after the housing bubble burst in 2008, we have slowly but surely seen a resurgence in the construction sector (both commercial and residential) and subsequently, specific Project Experience and Market Knowledge have presented significant talent gaps for employers.
As far as geography is concerned, our clients, especially those with decentralized businesses, continue to face a higher and higher level of difficulty in building pipelines of talent in their more rural locations. The continued "urbanization" of the workforce is simply moving people further and further away from communities that were known throughout the 20th century as one or two-employer towns (typically manufacturing).
The US is about to elect a new president. What effect would either candidate have on the labor market starting next year?
Personify: The year 2016 has undoubtedly been one of the wackiest election years in our country's history. Polarization on both sides of every issue will continue to have a multitude of demographic implications for how we all as a nation live together. But when it comes to how we work together, we don't envision any current presidential candidate, when they're elected, will drastically affect the labor market one way or the other. The US economy is mature enough that and the investment community have already "factored in" either Oval Office scenario. Our markets are affected by hundreds, if not thousands of factors, most of which the Commander-in-Chief doesn't even remotely control.
Our hope is that 2017 follows this year on a steady, determined growth track that will undoubtedly fuel continued hiring across all sectors. As a company in the "people business," we know that a rising tide raises all ships.
About Personify
Personify is an award-winning Recruitment Solutions Provider leveraging close to 40 years of experience in over 20 countries - we combine industry expertise with data-driven recruitment analytics to become flexible and collaborative extensions of our customers' employment brands.