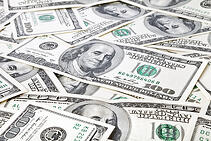 After 20+ years as a recruiter and 12 of that in RPO, I am often amazed at how conservative Chief level executives are about investing in their talent acquisition and human capital programs. This trend spreads across many industries, all sizes of companies and most position titles. It's also interesting the pressure leaders place on the management class to get quality people onboard and meet hiring deadlines then strap them to incentive programs directly tied to retention. In essence the leaders say "Hire People real fast, but they have to be keepers". You would have to be really lucky to consistently hire fast and maintain enduring matches.
Recruiting today is far different than it was just a few years ago. There are so many options for sourcing candidates but no single method, source or technology seems to give you all you need by itself. Using multiple sources has become a common necessity. These sources require significant investments.
Recruiting Labor today is higher than in the past and is climbing. Because so many of the former sources for talent have softened, there are more recruiting hours required today than in the past. The multidisciplinary approach methods that include, research, sourcing, administrative support and others has also increased the total spend per requisition.
The race to acquire talent has intensified since the downturn mostly because companies are pushing up the funnel to acquire more sophisticated and or skilled workers. Almost all job functions in America are more complex now than ever before. From Welding to Accounting, Sales to Systems things are just more complex. We also don't train younger people like we used to and companies have in so many cases dropped any idea of long term development as they do not trust that employees will stick around (not a bad assumption as all research proves that workers will churn through jobs more times and more often than in decades past).
So, the problem is:
Companies need highly specific, skilled and capable people more than ever
Sources for talent are expensive and it takes more of them
Labor to acquire talent is increased
There is a significant labor supply challenge
I meet with executives that invest millions on the tools, technologies and systems needed to run their business. When it comes to the investment to manage or operate the tools, technologies and systems they are amazing conservative.
Reflecting back, it occurs to me that the best recruiting employers have always built the best companies. There is a direct connection between good recruiting and company performance. There is also a connection between investment and recruiting. Working with Fortune 500 companies in the past, there was an amazing connection between investment and results.
The formula is simple from my chair. Money is Muscle when acquiring talent. Invest and win.

About the author: Mayeux (MYU!), founder and CEO of Novotus, uses nearly 20 years' experience in the talent acquisition industry to steer employees, clients, and candidates toward success. His work to advance the industry has included membership and awards with the National Association of Personnel Consultants. He co-founded and serves as a board member of the Recruitment Process Outsourcing Association.