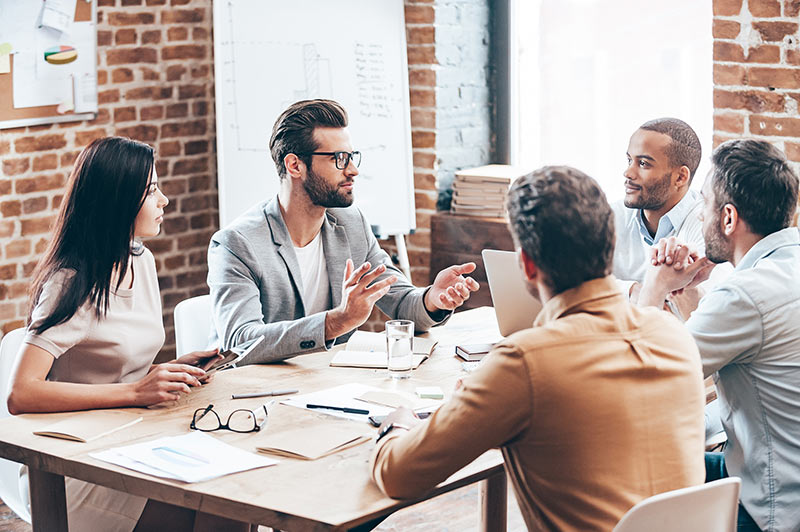 In the first four blog posts of this series we covered enterprise RPO, short-term RPO, point-of-service RPO, and consulting RPO. This series is meant to illustrate that RPO services aren't a one-size-fits-all engagement, and that you need to know what you need before you can have an RPO provider offer any recruiting help. In the final part of our series on recruitment process outsourcing services and engagements, we'll cover some of the newer RPO engagement options, also known as emerging RPO services.
The RPO industry is a relatively new industry that's still finding new ways to meet the needs of clients and to adjust to the changing landscape of recruiting. The RPO services below are emerging categories that don't fit into any of the previous engagements we covered. These are also newer services that not every provider has embraced or standardized, so if any of the engagements below would be a better fit for you, then you might have to speak with several providers.
Contingency/On-Demand RPO
This type of service is an agreement for an RPO provider to offer the agreed upon service whenever the client needs it. For example, a client may need 100 hires per month but wants it on the contingency that this pool is available to use when the client asks. This is good for those who would fit into the point-of-service category, but would only need the service when there's an overflow and don't want to outsource the process completely.
"[This is a good way] to ramp up quickly in certain areas, but it has to be well-defined," said Matt Rivera, director of customer services at Yoh. "It's an interesting way for some companies to assure that they have the bandwidth to hire within a year or a certain period of time."
Branded/White Label RPO
This RPO services involves outsourcing the recruiters, but these recruiters are going to the marketplace on behalf of your company and as if they are part of your company. This type of service is more than just outsourcing recruiting, but is done in a way that makes it look like the recruiting is being done internally and not through a provider.
"This is more like creating the talent pools... that now belong to them and they can pull from," Rivera said. "It could be on a temporary basis or on a direct basis... to enhance their ability to pull them in when [the client needs] them."
Co-sourcing
This is one of the newest types of RPO services, where a client may engage multiple RPO providers to serve different areas. For example, a client may have one provider for high volume hires and another for hard-to-find individuals. This is an emerging service that providers are increasingly becoming more comfortable with and are increasingly engaging in by specializing in certain industries, functions, and/or hiring certain positions.
"This is more common with a larger company, that may use one provider for the call center or a high volume area, and another RPO provider for a specific job family that is maybe higher level or highly skilled," Rivera said.
The Delivery Options of RPO Services
Whether you choose enterprise RPO or an emerging RPO service, how and where these services are delivered can differ from provider to provider as well. Like the services themselves, service delivery would also depend on the client, the provider, and even on the service or services rendered. There are four delivery options available.
On-Site – Recruiters are at the client's location, sitting at a desk and recruiting directly.
Virtual – Provider has a hub or off-site location for the recruiters, but they are dedicated to the client. Recruiters are not on site.
On-Demand – This is for contingency/on-demand RPO, where essentially the service (or services) is delivered when the client asks and in the way that the client wants.
Supported – This means that the recruiters are not dedicated to one client, but this delivery option is designed for scalability. More recruiters can be added, or taken away, when needed.
Previously, we covered enterprise RPO, short-term RPO, point-of-service RPO, and consulting RPO. To learn more about emerging RPO services, or the other recruitment process outsourcing engagements that providers offer, then view this hour-long webinar now.