Recruitment process outsourcing (RPO) can give your company a huge advantage in recruiting, but there are things that you need to know to make your RPO engagement a success. In this week's RPOA Weekly, we present what you need to know before you outsource your recruiting functions, from what RPO models are available to how to pick the right RPO partner for you.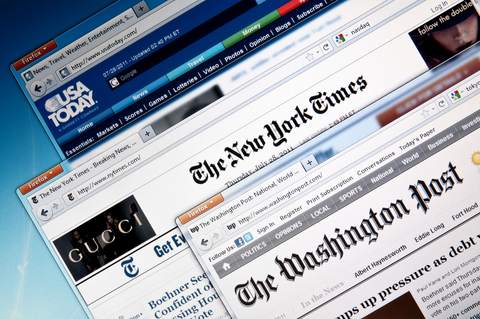 Pam Verhoff Talks Recruiting Challenges and RPO Solutions – RPOA - @RPOAssociation
When it comes to RPO, there's no one better to answer questions than one of the experts in the market. In this article, Advanced RPO president Pam Verhoff answers questions about the most common challenges RPO customers face and what types of RPO providers are in the marketplace. Her answers include budget and strategies alignment, fully outsourced RPO, a sourcing-only relationship and a hybrid relationship that is a mix between the two.
RPO Providers: Choosing the One That's Right for You – Advanced RPO - @AdvancedRPO
The RPO industry is growing, and new RPO providers are appearing just about every day. With such a wide array of options, how do you know which RPO provider is best for you? This article addresses this question by first giving a brief overview of RPO and the RPO market, then discussing what kinds of RPO solutions and providers are available. It wraps up by recommending that companies look for an RPO partner with compatible values and culture.
Recruitment Process Outsourcing: What You Didn't Know – Yoh - @YohCorporate
Have questions about RPO? You're not alone. This article discusses the results of a Yoh webinar on the HR case for recruitment process outsourcing, which show that a major knowledge gap exists about the benefits and utility of RPO solutions. It also discusses situations when companies need RPO solutions and hesitations that stakeholders may have about RPO engagements, including worries about job loss, losing control of the function and concern over leadership not seeing the value of the RPO engagement.
3 Basic Models for RPO Engagements – RPOA - @RPOAssociation
With the increasing popularity of RPO, many organizations with any kind of recruiting function are claiming to offer RPO solutions. This article aims to cut through the confusion by stating the three basic models of RPO and showing what recruitment process outsourcing really looks like. The models include on-demand RPO, or contract-based engagement with an RPO provider, function-based RPO, in which the RPO provider takes a piece of the company's recruiting function, and full recruitment process outsourcing, in which the RPO provider provides the company's entire internal recruiting function, from sourcing to interviewing.
Are You Ready for RPO? – Advanced RPO - @AdvancedRPO
The RPO industry is growing at a fast pace, thanks to factors including a stronger economy, increasing competition for talent and companies that want to focus on their core offerings. This article examines how you can determine whether an RPO solution is right for your company, focusing on three main issues: having the right frame of mind, defining the right solution, and selecting the right RPO partner. It emphasizes the importance of having a clear strategy and goal for your RPO solution, and suggests questions that companies can use to find out if they're ready for RPO.