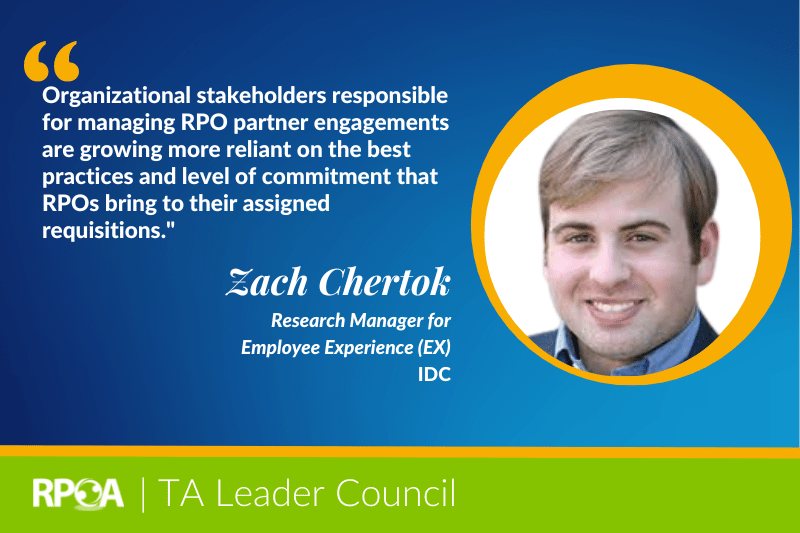 Organizations are beginning to pace facilities automation and technology to meet the changing shape of the workforce and the advancement of skillsets available from new-minted workers. Data segmented by industrial sector from the U.S. Federal Reserve Bank (Fed), the Bureau of Labor Statistics (BLS), and the OECD show how trends in sectoral hiring are evolving in the face of several factors, including:
The gap between perceived and actual labor availability.

Changes in the cost to employees of accepting a role that impacts the cost of talent.

Generational shifts in talent behavior, availability, skills, training, and industrial preferences.

The continued evolution of employee work valuations against the skills employees bring to work.

Geographic and industrial dependencies rendered against a backdrop of changing employee work style demands – remote, hybrid, and in-person – and what specific industries can tolerate.
Into the weeds of change
For 70% of industrial sectors, rising hiring against a backdrop of declining sectoral unemployment and net job creation reinforces that they are transforming how they manage job openings against changing skills expectations and availability. Within these sectors, employers are building skills ontologies to map how existing and future roles align with what the organization needs as well as what incoming talent – on average – is prepared to bring to the table. Establishing trends in alignment is helping these organizations to build stronger talent intelligence, to trim underperforming roles, and to hire and/or realign existing talent regardless of existing position redundancy to new positions whose aggregate skills needs are optimized to make the most of what future talent placement can deliver. The remaining 30% are either showing early signs of resistance to workforce change factors, are coming around to evolutionary practices in line with the other 70%, or are outright denying their emerging talent challenges.
Fueling the 70% of industry sectors that are increasing their adoption of work and workplace transformation measures is the fact that shifting market paradigms - as the COVID19 pandemic becomes endemic globally - are leveling out sectoral imbalances in hiring. For example, COVID19 bloat in the tech sector is leveling off to release high-skilled talent into the market much to the advantage of sectors like manufacturing, logistics, and public sector all of which are accelerating automation and modernization to meet their new skills potential. In addition, for sectors like retail and wholesale, supply chain disruptions are pushing organizations to redistribute operations to new global or regional centers of commerce (demand-side alignment). For other sectors like transportation, professional services, and hospitality, geo-political disparities are forcing them to reconcile the non-global nature of their previously perceived global operations.
As some sectors transition to balance onshore and offshore operational management, others are recalibrating their business expectations against a backdrop of changing economic conditional drivers that force changes in how they develop, market, and sell their products and services. Regardless of the coalescing causes of workplace transformation, the sudden reentry of skilled talent into the broader market against a backdrop of changing talent needs to meet industrial reconfiguration is enabling industries that have lagged in their ability to automate and hire skilled employees to simultaneously hire skilled talent while accelerating their workplace modernization efforts. At the same time, employees are facing more equitable compromises as they seek to ensure that their needs are met for how they will introduce new competencies into retooled industries – for example, sectors with rigid employment policies like healthcare and manufacturing are exploring how to make work more flexible through automated scheduling options to improve on employee work-life balance.
What the weeds of change mean for strategic hiring
Organizations are increasingly pressed to transform their talent organization to meet the modern workforce in a global setting where the economics of business are forging new models for success. Consequently, talent acquisition leaders are recognizing that they need more strategic approaches to bring skills and resources together behind the people who know how to leverage the former to achieve with the latter. Early findings within IDC's own research shows that organizations are turning to RPO in early hiring stages as they struggle to redefine unfilled roles in the context of modernized needs – both those of the hiring manager and those of incoming prospective candidates.
Just less than half of organizations surveyed by IDC indicate that they are engaging with an RPO at least for roles that are strategic to organizational performance and business outcomes and that have gone unfilled for more than 6 months.

Among organizations engaging RPOs for long-term, position-based, and strategic support, many are evaluating the risk of opportunity loss from extending time-to-source and time-to-hire should they continue to pursue talent with existing talent acquisition strategies and resources.

As organizations scale, they are more likely to engage with an RPO partner for larger and more diverse roles – executive and non-executive alike.

Larger organizations are also more likely than their smaller counterparts to promote internal awareness of the presence of an RPO partner among key business stakeholders while inviting RPOs to advise on internal hiring strategies and best practices.
Organizational stakeholders responsible for managing RPO partner engagements are growing more reliant on the best practices and level of commitment that RPOs bring to their assigned requisitions. As the reliance grows, organizations working with RPO partners are leaning into their best practices more across the broader talent organization while standing up RPO performance as a lever to expand the partnership to manage more hard-to-fill roles. RPOs have a unique opportunity to position market expertise as a justification for the typically more expensive cost of engagement for clients than working with a staff recruiting firm. By committing to assigned roles, RPOs are able to map the mechanics of those roles, the changing landscape of skills and workforce shape for them, and what all that means for their future relevance inside and outside the client organization. RPOs bring the market to the client organization centered on assigned roles to hire. In so doing, they bring a level of understanding that can ultimately guide deeper organizational transformation and help client companies realize the degree and speed at which the firm can change to meet the modern potential of recruits, candidates, and new hires.
About the author: Zachary Chertok is the research manager for IDC in employee experience (EX) where his core research focuses on all aspects of employee experience management including but not limited to wellness and wellbeing, adaptive and responsive learning and development, recognition, employee engagement, corporate culture, diversity, equity, and inclusion, employee journey mapping, analytical personalization, and supporting digital and consultative services. Zach has spent his entire career in and around the HR, Supply Chain, Project Management, and Operations Management technology sectors spanning roles including industry analyst, investment researcher, practitioner, developer, and marketer. Across his career, Zach has worked in investor research for private equity and in marketing for emerging and established technology spaces centered on managing and facilitating people and people-driven competencies. Zach holds a Bachelor of Engineering from McGill University and an MPA from Columbia University where he currently teaches as part of the Columbia School of Professional Studies Human Capital Management Program.