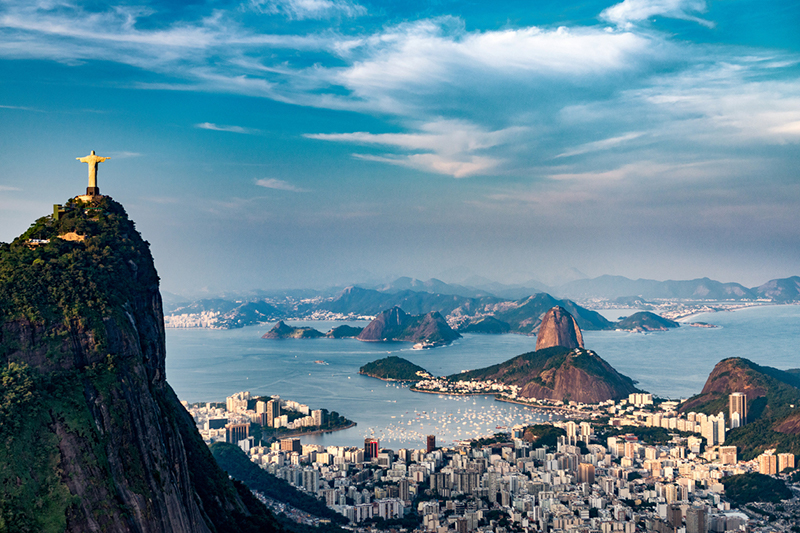 It is estimated that there is 629 million population in the Latin American region. With 33 countries, each has its own unique culture, identity, and history. With Brazil, Mexico, and Argentina being the top three economies in South America, what happens there inevitably impacts the rest of LATAM and The Caribbean.
Typically, recruitment programs in these regions have been especially challenging when seeking new engagements. However, there were positive signs in 2019—an influx of a workforce heading into the cities from rural communities. Political stabilization and a healthier labor market showed definite signs of a middle class that was growing.
Now we're in the second quarter of 2020 and the middle of a full-blown pandemic.
How are the new or adaptive solutions going to look? Will RPO providers and buyers adjust in these countries based on current challenges? How will RPO providers engage with buyers moving forward? How will buyers identify with skilled talent?
With an insider look of the landscape, from senior leaders with boots on the ground, continuing to deliver services, we can gain a better understanding.
RPO in LATAM before COVID-19
Mynt Consultants has seen the RPO market growth from the early stages in Argentina. Cynthia Cohen, one of the Co-founders, shares, "LATAM evolved itself into a more sophisticated recruitment methodology. It broadened its use of ATSs and demonstrated higher rates of RPO engagements."
Cohen continues, "RPO is still a great tool for companies. It is more expensive in the short-term but more productive and cheaper in the long-run strategy. Companies in LATAM were adopting RPO, provided they had an office abroad (mostly in the US), which encouraged the solution."
Pontoon Solutions, which provides the innovative RXO solution, emphasizes improving the candidate experience, and understands the choices that belong to the candidates in each market. Pontoons' presence is substantial in Brazil and Mexico utilizing local Adecco partners to navigate the waters.
We spoke with Jan Jacob, the Pontoon Global Product RXO owner says, "Companies invest resources into attracting talent to their brand, but often don't focus on what happens next. Difficulty in applying the processes, lengthy time commitments, and lack of communication are many obstacles candidates face when they start the journey with their potential employer. Pontoon looks to improve that with RXO."
Additionally, in LATAM, Jacob adds, "by using the dual approach, with local partners, language capabilities are essential factors to be considered. Bringing in someone from outside the country who may speak the language but doesn't speak the same regional dialect might not be as beneficial. With the widespread availability of the high volume roles, most clients look for a faster-standardized approach of RPO."
COVID-19 hits LATAM
The Coronavirus landed in Latin America on February 26, with the first case reported in Brazil. From that point, governments across the region have taken numerous actions to protect their citizens and contain COVID-19's spread.
"In the midst of the global COVID-19 pandemic outbreak caused by the novel Coronavirus, the region is also facing the consequences of a historic Dengue Fever epidemic," as reported by The National Law Review. Talk about adding insult to injury! However, each country is taking action to protect the health of its citizens and its economy. Avoiding politics altogether, here is a brief overview of the events taking place now:
On March 19, President Sebastian Piñera announced an $11.7 billion stimulus package, spending the equivalent to 4.7% of GDP.
March 25, Brazil outlined a $24 billion spending program to provide healthcare and supplement lost income for informal workers.
Mexico's GDP could fall 8%, according to a prediction from Bank of America, as economic activity slows considerably to contain the spread of the Coronavirus.
As we can see, the top economies are scrambling. This geographical map shows the current numbers of confirmed cases in Latin America as of April 13.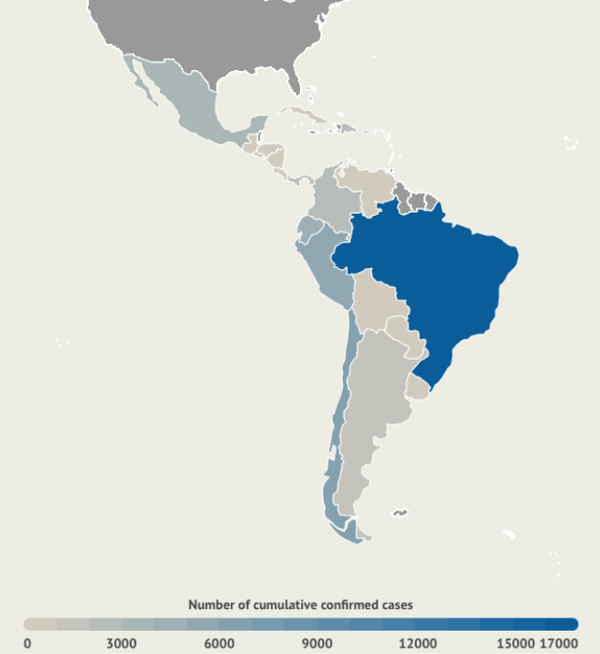 Source: Americas Society – Council of the Americas.
Reports by RPO Leaders On-the-ground
Looking at the largest economy of Brazil, they have had their unique struggles in the past. Some may not be aware of the recession from 2014-2016, but that's because they bounced back reasonably well. Now, the current pandemic is presenting new challenges.
I had a pleasant conversation with another Pontoon leader. Leticia Oliveira – Head of RPO Brazil, who says, "interestingly some companies are still resistant to online recruitment, which has been changing, especially after COVID-19. I believe we will see a big change in that since companies are being 'forced' to manage everyone remotely."
With their industry knowledge, Pontoon applies client drivers such as implementing a structure, technology, employer branding, efficiency, standardizing of processes, improving the experience for the hiring manager and candidates, and of course, cost-efficiency.
Oliveira, who gets to the "truth and soul" of the client's needs, provides further reassurance. "On the positive side, many clients were resistant to digital recruitment before (COVID19). Now they have a chance to experience it, and this can be a positive change for the market, bringing us another step closer to a digital transformation. From a branding perspective, the data shows that 70% of those who use an RPO and have a positive experience will be promoters of the brand and the process."
Final notes
The challenge to attract and engage high-quality talent is especially critical in Latin America. As a result, RPO adoption in LATAM has increased over the last few years. There is always a need for high volume, which is where an RPO solution usually thrives since there is the widespread availability of these types of roles.
With the current crisis of COVID19, many companies are freezing hires or having them "on hold" until they're able to bring them on board. For recruiting activities that continue, they are forced to move online offering an opportunity to digital transformation in recruiting practices that would otherwise face resistance.
"We can have a full tech solution enabled for our clients, which would support them in finding the right people 100% online and improving their hiring managers and candidate experience. This is increasingly challenging during a crisis, where all brands are bombing all the social media and communication channels available," said Oliveira.