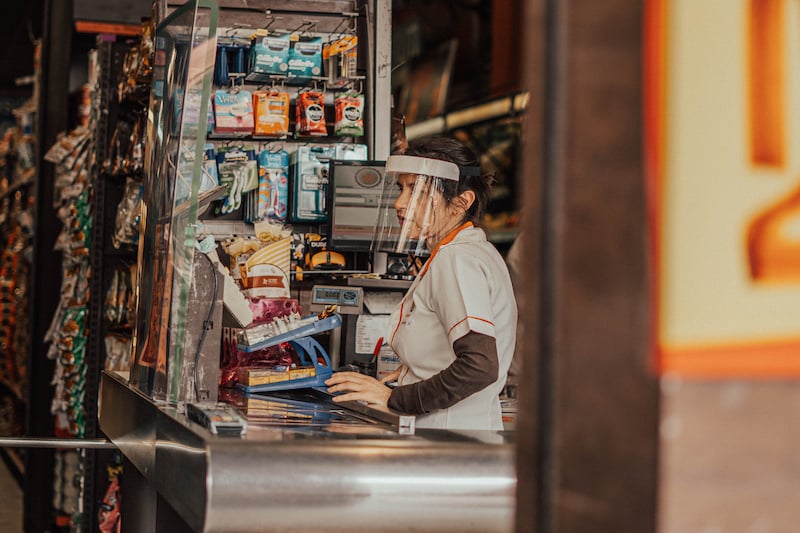 The recruitment process outsourcing (RPO) market in Latin America (Latam) is still in its infancy. Early adopters of RPO were mainly global enterprises who were introduced to RPO through their US or EU headquarter offices. However, new emerging companies are bringing their RPO services to the small and mid-market including Talent2Win.
Founded in 2020, Talent2Win currently operates in the USA, Argentina, Chile, Colombia, Ecuador, Mexico, Central America and Peru, with plans to operate in Canada by July 2021, and Europe by Q1 2022. T2W has developed a digital RPO version (eRPO or RPO 3.0) and has been recently awarded the largest RPO in Latin America, Banco de Credito (BCP) in Peru.
RPOA caught up with Talent2Win CEO, Juan Lizarraga, and RPO Director, Francisco Diaz, to learn about the current state of talent and talent services in Latin America. The following is an edited version of the exclusive interview.
RPOA: What are some of the new shifts you're seeing from RPO clients in Latin America?
RPO (recruitment process outsourcing) became known in LATAM in 2010. During the early years, great efforts were made to "evangelize" the service by the major staffing companies in the region that were introducing the recruiting model. At the beginning, the service was more related to a massive recruitment model oriented to hiring for operational vacancies. Terms such as RPO, ATS, CRM, Employer Branding and Candidate Experience were not known, and technology was not used, not even social media, to reach candidates.
Early RPO clients were large, multinational companies, which were familiar with the RPO model through their USA and EU headquarters. Because of the size of the markets, an RPO is considered large when recruiting for more than 100 job openings. For the candidates, the process had not changed at all from how it was done in the traditional way, with a high-touch, face-to-face interaction.
Over the years, companies began to use more and more tools to differentiate themselves from others. ATS (applicant tracking systems) began to be used in the selection processes and clients began to invest more in the candidate experience and in employer branding. The need to request information and analytics about the process began to grow stronger. The market was still confused about the model, but some companies stopped seeing it as a massive process.
Implementing an RPO program was seen as losing control, as well as paying an extremely high expense. Customers expected the implementation process to take no more than a couple of weeks, and in fact, they are still thinking that way.
Today, there are more RPO clients who are looking for solutions that include technology to attract candidates, to have a marketing strategy in social networks, to have a process that can improve the candidate experience, and to be controlled through performance indicators. The structures continue to require on-site recruiters who have studies in psychology or related careers. The trigger for RPO service development has been talent shortage. Companies, seeing that they could not recruit skilled candidates in the volume needed, have had to look for suppliers that can provide different solutions. Suppliers continue to be selected through a bidding process. By now, candidates started perceiving a process change. Now, all communication is through social networks.
The pandemic (COVID-19) caused disruption to RPO in LATAM (and globally). Hiring temporarily and suddenly froze and the need to adjust hiring activities shifted accordingly. As companies reopen, they are rehiring workers they laid off at the beginning. For the new vacancies, the number of applicants has multiplied by 10 causing interviews and screening to be more automated, otherwise risking a longer time to complete them. Interviews changed from being face-to-face to virtual and protocols were included to reduce infection risks.
What is driving these shifts?
Many of the changes described above are caused or accelerated by the following::
Talent shortage
Pandemic
Few well-paying job opportunities
Changes in employment models, now more freelancers are requested
Need to do more with less. Companies are expecting to spend less in recruiting processes.

What changes are you seeing in the talent market?
What is perceived in the talent market is that today there are more companies open to the option of looking for talent candidates abroad. We see many organizations requesting that RPO programs contain the ability to serve local needs from a regional point of view. The pandemic taught us that many tasks can be done remotely. With good supervision, a company can hire candidates from anywhere.
In some positions, like customer service for example, soft skills, experience, and adaptability, are more important than a college degree.
The main sectors currently adopting RPO in LATAM are banking, IT, call centers and retail.
Candidates continue to prioritize the opportunity: compensation, type of work (hybrid and flexible models), growth opportunity, benefits, geographic location and flexibility (office everywhere), and brand reputation, in that order.
The most used social networks are still Facebook, Instagram, Twitter, and LinkedIn.
What's driving these changes?
There is a fierce "fight" for talent, especially in the IT industry. With just a few well-paid opportunities in some countries, with big economic problems, the geopolitical situation is forcing candidates to consider opportunities outside their countries.
The possibility to obtain technology at more accessible costs allows integrating tech components in different steps of the process without the need for lengthy implementations and with the ease of changing old technology for new ones.
Skilled candidates have now the opportunity to select from many options so companies should adjust their approach to offer them a good option.
How is your organization adapting to these changes in the RPO and talent markets?
Talent2Win has developed a digital Talent Acquisition & RPO service, based on a balanced mix of Technology and Consulting Experience, to support agile companies that seek to expand their businesses locally or globally, and that encounter an insurmountable barrier, which is the Talent Shortage.
Our adaptation has been through the adoption of cutting-edge technology that allows our working teams to be more productive. Having the right tools to attract and select more people in less time has allowed us to make important differentiators against the competition. Our philosophy is to add top-notch technology to a skilled and experienced group of experts in the recruitment processes. All, supported by a solid digital marketing strategy as well as complete and comprehensive information management supported on data & analytics.
We will always be ready to make quick changes to improve and automate processes to serve better candidates and clients.
Final words or thoughts about the state of RPO in LATAM.
The RPO market in LATAM is still at its infancy. More companies need to improve their digital transformation and adapt to the new job market conditions. The use of technology such as an ATS should already be a must.
Organizations must lose the fear of outsourcing their recruitment functions to a third party. They are required to be willing to invest in better salaries and benefits for candidates and in the use of technology that allows them to make better decisions.
In LATAM, we are still far from the progress made in RPO in regions like North America and Europe, thus we have to speed up the development of new flexible RPO models fully compatible with the new digital era, encompassing candidates upskilling and reskilling.