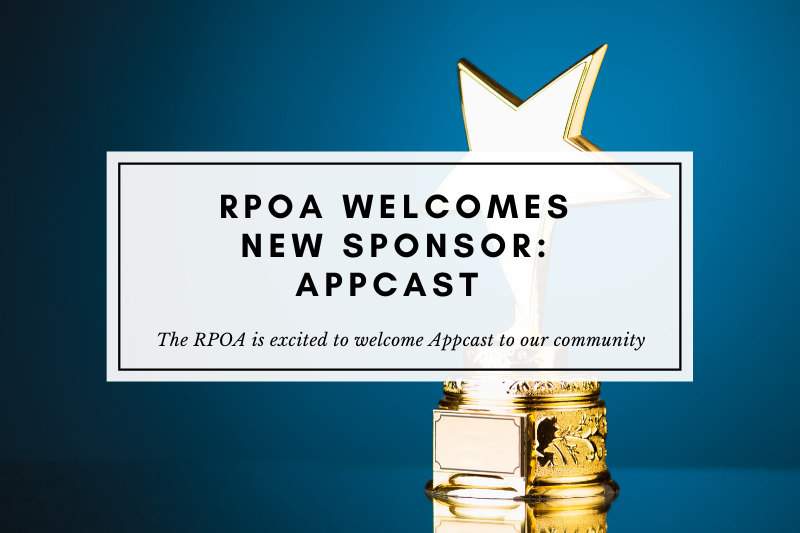 The Recruitment Process Outsourcing Association (RPOA) is excited to announce that Appcast, the leading global provider of programmatic recruiting technology, is joining the RPOA as a new sponsor.
Launched recently, the RPOA sponsorship program brings insights from top industry experts to the RPOA membership. As a member-driven organization of top talent acquisition leaders and supporting technology vendors, the RPOA continues to advance and promote the status of recruitment process outsourcing through the support of its corporate members and sponsors.
"We're excited to welcome Appcast to the RPOA. Appcast's data-driven insights and programmatic recruiting best practices will be most valuable to our membership," said Cory Kruse, Orion Novotus president, and RPOA advisory board member.
Tim Hawk, Director of Partnership & Business Development at RPOA added, "Welcoming Appcast as a new sponsor to the RPOA is beyond an exciting development for us. It's revolutionary. Appcast has long been an icon within the talent acquisition technology space, and the potential for content contribution, data sharing, and benchmarking will serve as an incredible benefit to ALL of our RPOA members."
About RPOA
The Recruitment Process Outsourcing Association (RPOA) is a professional membership association serving the global RPO community. We are committed to advancing, elevating, and promoting recruitment process outsourcing as a strategic hiring solution for organizations seeking to reach their highest potential through their people. We pursue our great purpose by nurturing a collaborative community where thought leadership can be created and curated to educate the marketplace about recruitment process outsourcing. For more information about the RPOA, visit our website at www.rpoassociation.org.
About Appcast
Using real-time data and programmatic technology, Appcast enables employers, agencies, recruitment firms, RPOs, and job boards to improve recruitment outcomes and attract high-quality job seekers. To learn more, visit https://appcast.io.