March 3, 2015 - The Recruitment Process Outsourcing Association (RPOA) is thrilled to welcome our newest RPOA member, About Talent.
"About Talent's partnership with RPOA provides us with an opportunity to share our expertise in this space, and further shape the discussions on recruitment outsourcing and total talent solutions—topics that have gained momentum in recent years," says Dave Savarise, Senior Vice President of About Talent.
"We are looking forward to the contributions About Talent will make to supporting our mission of educating the market about recruitment process outsourcing, and the opportunities we will provide them in growing their business and gaining visibility in the market," said Lamees Abourahma, Recruitment Process Outsourcing Association Executive Director.
RPO is a form of business process outsourcing (BPO) where a company transfers all or part of its internal recruitment processes to an external service provider. Unlike staffing, contingent and retained search providers, RPO firms assume ownership of the design and management of the recruitment process, as well as the responsibility of results.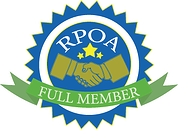 From augmenting a company's internal recruitment team to outsourcing their entire recruiting process to our organization, About Talent offers a variety of scalable RPO solution models allow companies to meet their dynamic business objectives. About Talent utilizes a comprehensive approach to find talent that not only meets a company's job requirements but also aligns with their specific work environment and culture.
"We are thrilled to be joining colleagues in RPOA who understand the value of outsourced recruiting solutions," says Ryan Baca, Vice President of About Talent. "About Talent's focus on championing each client's unique culture and enhancing talent engagement within the talent acquisition process is a nice compliment to the Association's mission."
About the Recruitment Process Outsourcing Association
The Recruitment Process Outsourcing Association (RPOA) is the leading nonprofit organization for companies who find themselves in the consideration and decision-making process with regards to RPO services. The RPOA provides a variety of tools and support to educate companies on the benefits and risks associated with outsourced recruiting; including access to certified service providers, connecting new and existing members, and releasing exclusive online content. Learn more about RPOA membership.
About Talent
About Talent is the workforce solutions flagship of Roth Companies. About Talent core competencies include Recruitment Process Outsourcing (RPO), Managed Service Provider (MSP), Vendor Management System (VMS), Statement of Work (SOW) Management, Independent Contractors (1099) Compliance Management and Payrolling Services.
Roth Companies is one of the largest privately held workforce solutions companies in the U.S. recognized for building exceptional workplace culture and engagement with accolades including Achiever's 50 Most Engaged Workplaces™ and "Best Place to Work" by Best in Biz Awards. Roth Companies remains the only workforce solutions firm ever ranked #1 on the Inc. 500 list of fastest-growing, privately-owned companies.
Learn more about About Talent distinct approach to RPO by visiting their website.