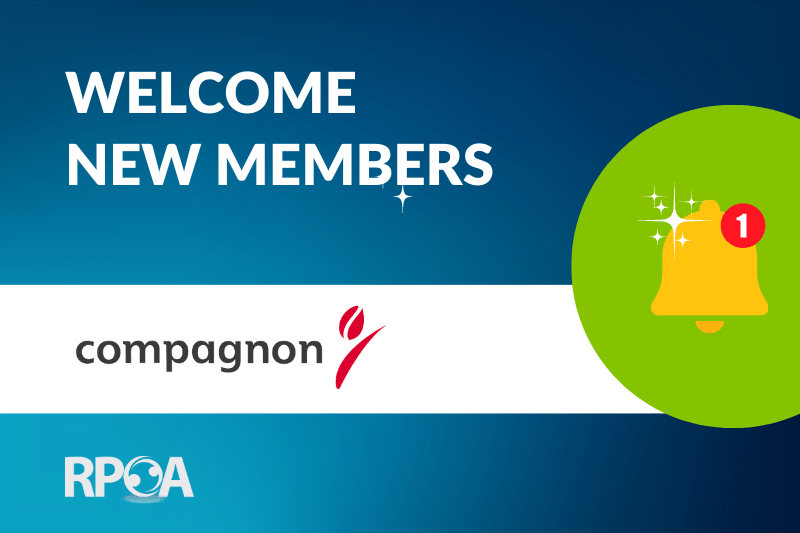 The Recruitment Process Outsourcing Association (RPOA) is delighted to welcome Compagnon as a Bronze association member.
RPOA is the leading global organization for educating the marketplace about recruitment process outsourcing. Established in 2005 by RPO pioneers Mike Mayeux, Kevin Wheeler, and others, the association was relaunched in 2016 under the leadership of chief executive officer Lamees Abourahma, and advisory board members Cory Kruse, Jason Krumwiede, Pam Verhoff, and most recently, Paula Antonelli and Leslie Vickrey. RPO practitioners and talent acquisition leaders join the association to connect and stay informed of the industry's latest recruiting trends and RPO market developments.
Compagnon, a Netherlands-based recruiting, and HR service provider, was an RPOA charter member under CEO Frank Rodes. The Netherlands is the perfect bridge to the European continent (multilingual, EU-member, very international orientated). With a population of just around 17.5 million and cultural and regulatory restrictions, Compagnon caters to a small RPO market in the Netherlands. By joining the RPOA, Compagnon becomes part of a larger RPO community.
"We're thrilled to welcome back Frank Rodes and his Compganon team to the RPO Association," said Lamees Abourahma, RPOA CEO. "The association produces robust education content on recruiting process outsourcing that reaches audiences across the globe and offers opportunities for members to connect and learn."
Leslie Vickrey, CEO & Founder of ClearEdge Marketing and RPOA Advisory Board Member, said.

"One of the greatest values of RPOA membership is regular and interactive access to great thinkers and doers. This is an association full of talent acquisition experts and innovators who have shaped the industry, who have challenged its norms, and who will build its future. The time we get to spend together in collaboration, at learning events, or simply sharing challenges and opportunities leads to unexpected partnerships, career-changing connections, new ways of thinking, and critical support in times of need."
About RPO
The Recruitment Process Outsourcing Association (RPOA) is a member-driven, mission-critical organization serving the global RPO community. We are committed to advancing, elevating, and promoting recruitment process outsourcing as a strategic talent solution for organizations seeking to reach their highest potential through their people. We pursue our great purpose by nurturing a collaborative community where thought leadership can be created and curated to educate the marketplace about recruitment process outsourcing. For more information about the RPOA, visit our website at www.rpoassociation.org.