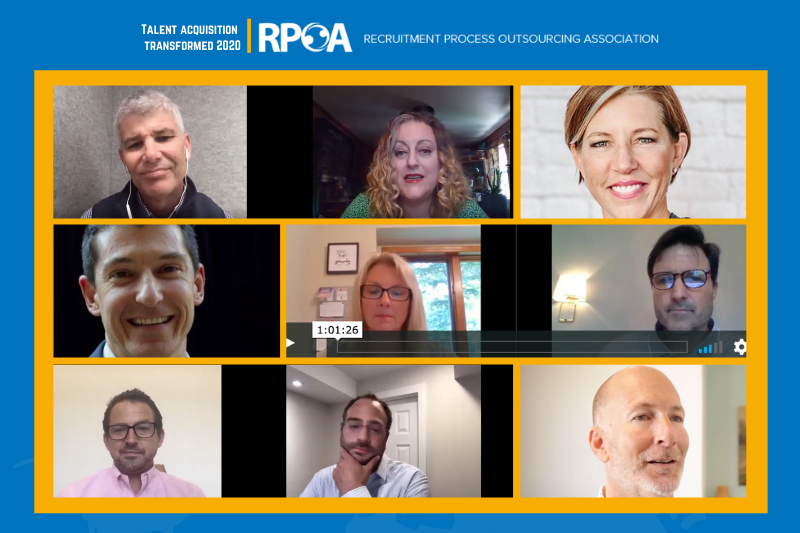 The COVID-19 pandemic wreaked havoc throughout all industries, including talent acquisition. Many business and human resource (HR) leaders had to adapt to the unexpected chaos of the coronavirus quickly. Nearly all recruitment operations went virtual.

However, despite the coronavirus chaos within the talent acquisition space, technology sparked a fast shift to new recruiting and hiring practices.

Recruitment Process Outsourcing Association (RPOA) explored this paradox of crisis and transformation during its inaugural virtual conference in October: Talent Acquisition Transformed Conference 2020. The conference gathered top thought leaders within the TA and technology space to discuss the pandemic's impact on talent acquisition and give messages of hope for the industry as we move into the future.
The conference opened with Ben Eubanks, author, speaker, researcher, and podcaster, giving an inspiring keynote speech. After the keynote, there were three sessions, each addressing different areas of talent acquisition transformation. Eleven TA industry leaders spoke on employer branding, remote work, fluctuating hiring demands, recruitment marketing, and the state of job seekers and employers in the era of COVID. The virtual conference ended joyously with Slash Coleman, founder of Laughter Yoga Richmond, providing the power of laughter to improve our health, energy, and attitude.