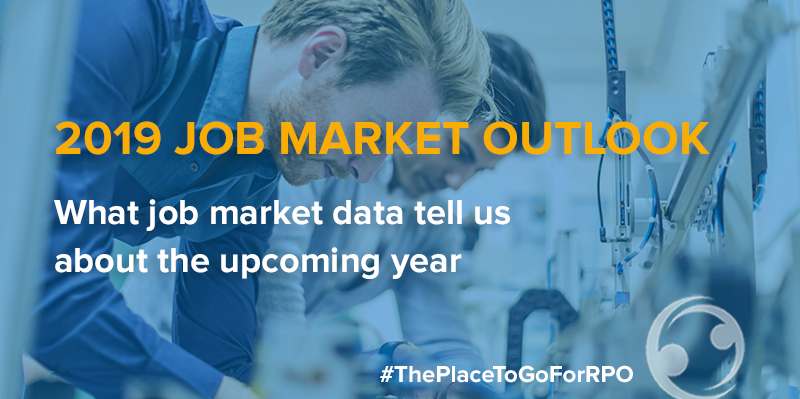 A Goldman Sachs recent report suggested the US economy is growing at a rate of 3.5%; or in other words — at twice the rate Goldman themselves forecast this time last year. Impressive reading for sure, but how does it translate into job creation in the U.S. labor market? What new opportunities are set to present themselves? And how easy will it be for businesses to find the right new hires as we move into 2019?
What is the current state of employment?
The outlook for the US economy is, on the whole, rather positive. Growth is double what it was forecasted to be, and there are 20 million more people employed today than there were in 2010.
After the Great Recession, unemployment was as high as 10% in 2009 as the economy was hit hard by the bursting of the housing bubble and the subprime mortgage fiasco of the year before. Today US unemployment rate stands at a near 49-year low of just 3.7%. Whilst this won't be of much comfort to Americans without jobs, it could provide some consolation in that it should prove easier to find suitable employment.
"In September alone, there were 7.0 million openings and 5.7 million hires in the US. This tells us that hiring the best and brightest in any given field is a highly competitive endeavor. There are lots of openings out there to tempt the ablest applicants, so businesses need to stand out from the crowd in new ways" — says Debra Neil, Senior Manager at Resumes Centre.
What is the future outlook for unemployment and wages?
After a prolonged period of stability, the percentage of national income which was received by employees fell from 65% in 1974 to 57% in 2017. This has led to pay more than double for the highest 1% of earners, but a more modest 15% increase in real wages for the bottom 90% of workers on the pay scale.
That's said, as unemployment remains steady, the rate of wage increases is now at its fastest for nearly a decade. The average hourly wage increased by 0.4%, giving an annual rate of increase of 2.9% for the year to date. This is the fastest that wages have risen since June 2009.
Which industries and areas are experiencing growth?
Blue-collar jobs in rural areas are on the rise according to Washington Post. In the past year, the economy has added 656,000 blue-collar jobs, compared with 1.7 million added in the services sector. But the rate of growth in blue-collar jobs is speeding up, while service-sector job growth has hovered around 1.3 percent over the past year.
Millennials are the latest generation to enter the workforce, and research shows that their expectations of the world of work are markedly different to those of their parents and grandparents.
The key is in understanding how your business fits into the wider picture of the country. Rural employment grew at an annualized rate of 5.1 percent in the first quarter. Smaller metro areas grew 5 percent. That's significantly larger than the 4.1 percent growth seen in large urban areas that recovered earlier from the Great Recession, according to an analysis by the Brookings Institution's Metropolitan Policy Program of a separate set of Labor Department data released Wednesday.
"There are always opportunities out there if you're willing to look hard enough. It might mean that you need to advertise relocation packages and retraining to attract the best, but once you see the returns of your hard work and effort, it will all be worth it" says — Kate Jones, Senior Editor at Flash Essay.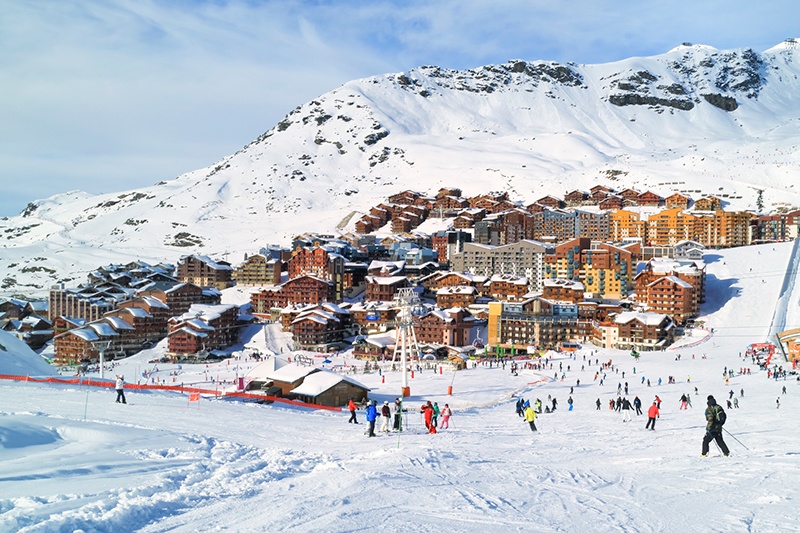 What does the forecast for 2019 mean for employers?
The important thing is not to be daunted by the low unemployment rate. The signs for the economy are positive with growth double that forecast last year by analysts, and blue collar jobs growing at their fastest rate for 30 years. With 5.7 million hires made in September alone, it is clear there are plenty of applicants out there who you will be able to attract if you tailor your offering to them.
Despite the unemployment rate being low, there are large swathes of industry actively recruiting in a highly competitive market. If you want to be first, then you need to look forward and have confidence that you will be able to attract the best and brightest.
Final Thoughts
The coming year promises to be a year of new opportunities for workers and employers. Monetary policy will be stable, leading to a steady injection of capital spending and subsidies designed to push American business.
The competition will continue to be fierce in certain sectors like Financial Services, but more traditional careers like manufacturing are set to offer plenty of new opportunities. This may mean foregoing a college education and relocating, but if you're willing to do it then there's a surprising number of opportunities in these kinds of sectors.
About the author: Sylvia Giltner is an HR specialist and content writer at StudyClerk. Her passion is to help people make career changes and get jobs they truly love. She does this by showing them how to take full control over their careers. Feel free to contact her via LinkedIn.