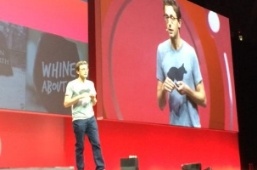 Welcome to our fourth annual list of recruiting and human resource conferences that will be taking place in 2016. Below, we've tried to provide as much information on each individual conference as possible, although it should be noted that some of the later conferences will probably have more information available nearer the time - so it may be worth checking the websites closer to the dates provided.
This list is in chronological order to allow you to keep track of how many recruiting and HR conferences there are for each month, giving you plenty of opportunity to attend one or two this year, network, learn, and hopefully take away something valuable from your experience.
Download a printable 12-month calendar of HR Events for 2016!
Host
Event
Dates
Location
GSMI
Social Recruiting Strategies Conference
Jan 26-28
San Francisco, CA

Over 70% of recruiters have hired successfully through social media. What was last year's new recruiting frontier is this year's endless referral network and candidate pool. Attend this year's conference to learn how to building an employer brand, developing strategies for social media outlets, and operate data-driven social media recruiting. The Super Early Bird rate is over, but government agencies and non-profits do get a $100 discount.

HCI
Workforce Planning and Talent Strategy
Feb 10-12
Atlanta, GA

Workforce planning is essential to an organization's success, and the biggest challenge for companies is adapting to the various workforce types. Key issues that will be addressed in this year's conference include aligning workforce planning with business priorities, analyzing your current and future strategies, and integration cross-functional knowledge and partnerships. Early bird pricing ends Dec. 16, so register soon!

SIA
Executive Forum
Feb 22-25
Phoenix, AZ

SIA is celebrating its 25th Anniversary in 2016, and the Executive Forum will be a special silver anniversary celebration. With panels on topics such as sales in staffing, workforce solutions like VMS and ATS, staffing for industry and the engineering field, and temporary workers and RPO, you'll be able to differentiate your staffing firm from the rest. Early bird pricing ends Jan 8, and the site rate is only available to executives and owners of staffing firms. Other parties should contact SIA at htraeger@staffingindustry.com.

IQPC
Feb 29 - Mar 2
Orlando, FL

The 15th HR Metrics & Analytics Summit is the premiere peer-to-peer symposium for HR professionals and their HR business-partners looking to push their human capital management to the next level: to bring rigor to their data collection processes, stay compliant with privacy legislation, develop fluency in data visualization, hone in on metrics that drive business strategy, and become true architects of their analytics program.

ERE
SourceCon
March 1-2
Orlando, FL

Sourcing has changed greatly over the past few years, with recruiters using the Internet to find prospective talent. This year's premier sourcing conference will cover all you need to know about sourcing online, and then some. The conference includes best practice labs and general sessions that cover subjects including mobile recruiting, utilizing social media, increasing response rates, and tackling diversity in sourcing.

Early bird pricing ends Jan. 8.

TMA
Mar 10-12
Dallas, TX

Join over 100 Talent Acquisition professionals during two days of extreme learning and networking at the 2016 Talent Acquisition Summit.

Learn how to build a better, stronger, faster, and more optimized Talent Acquisition function.

Session will focus on: Training & Development; Sourcing Skills; Building Employer Branding & Content Recruiting Strategies

Mar 29- Apr 1
Scottsdale, AZ

The i4cp 2016 Conference is poised at the brink of what's possible: looking ahead to what the future brings, while laser-focused on the people practices that drive market performance now. This event, labeled by many as "one of the can't miss HR conference of the year," brings HR, talent and learning leaders together to learn, discuss and collaborate. Join us to discover the next practices you can implement now to beat your competition in the years ahead.

HCI
Human Capital Summit
March 29-30
New Orleans, LA

This year's conference theme is, "Creating an Agile Talent Ecosystem that Quickly Adapts to Changing Business Environments." The conference is geared toward Chief Talent Officers, Chief People Officers, and directors of HR, Talent Management, Talent Acquisition, Employee Engagement and Corporate Culture. Early bird pricing is available at $1,495; standard pricing is $1,695.

ERE
Recruiting Conference & Expo
Apr 6-8
Las Vegas, NV

This conference is going to focus on data driven talent acquisition and other hot trends in recruiting and human resources. These features include sessions on connecting business value to recruiting, data-driven recruiting trends, and future best practices.. If you register by Jan. 31, then you save $300 off the conference fee with the early bird discount. This conference is also restricted in-house recruitment and HR professionals. Any other roles in the recruiting industry need to call ERE regarding the participation opportunities.

SHRM
Apr 10-13
Scottsdale, AZ

The HR People + Strategy Annual Conference is an intimate opportunity for senior level HR leaders to learn from, engage with, and exchanges ideas with forward-thinking HR executives, academics and consultants with who are committed to establishing effective HR business strategies today that will address the complex issues organizations will face tomorrow.

SHRM
Talent Managment Conference
Apr 18-20
Orlando, FL

This conference is specifically designed for talent management professionals who want to take their human capital strategies to the next level. Sessions will cover topics like social media, recruiting, onboarding, engagement, metrics, and productivity. Early bird registration runs through Feb. 26, while late registration starts Mar. 19.

ASA
Staffing Law Conference
April 20-21
Washington, DC
This is the only conference this year dedicated to the laws and regulations that apply to staffing companies, so if this is a concern for you then this is the conference that you must attend.
HCI
May 2-4
Boston Seaport, MA

To meet continued talent demand under a talent crunch, companies must rework their talent acquisition strategies into a proactive, streamlined process. This conference will focus on 'how-to' to build the best frameworks and strategies for talent acquisition. Speakers include Rhonda Kallman, CEO of The Boston Beer, author Jacob Morgan, and Betsy Sutter of VMware. Early bird pricing is available until Mar. 6th, when the price goes from $1,795 for 3 days to $1,995 for 3 days.

HROA

HRO Today Forum

May 2-4
Chicago, IL

Today's workforce is changing at light-speed pace and savvy HR executives are leveraging cloud, mobile, and social technologies to attract, engage, and retain top performers. The future of HR is all about talent and how you execute today will drive the performance of tomorrow. This year's HRO Today Forum will examine how HR executives can become an employer of choice and succeed in the talent cloud.

Indeed
May 25-27
Austin, TX

Join Indeed Interactive to explore inspiring examples of organizational transformation and the key hires who drove it. You'll discover how you can use the hiring data at your disposal to build repeatable processes for attracting high performers to your organization.

June 8-10
Boston, MA

Engage 2016 is a unique opportunity for staffing, recruiting, and sales leaders to assemble for three days of best practices, expert insights, and creative innovations that will help you to better engage your clients and win more business. Once a year, the Engage conference brings the entire community of Bullhorn customers together with Marketplace partners, staffing experts and consultants, and the Bullhorn team. Registration fees are $299 for earlybirds to $699 for walkins.

Talent42
Jun 7 - 8
Seattle, WA

2014 will be Talent42's fifth annual Talent42 Conference. The team at Talent42 is thrilled to be the first to bring together the tech recruiting community to focus on the unique challenges of this competitive market. And they're proud of the quality of the content. Their speakers bring innovative tactics, fresh perspectives and passionate delivery. Talent42 is designed for technical recruiters (corporate and third party), hiring managers, recruiting leaders and vendors that support the tech recruiting community.

SHRM
Annual Conference & Expo
June 19-20
Washington, DC

The best thing about this conference is that it's customizable to what you want/need to learn. Attend sessions on talent management, international HR, employment law and legislation, business management, compensation, or personal and leadership development. This conference also has many pre-conference programs, workshops and sessions that take place the weekend before the conference begins. A discounted preview rate is available until Jan. 29, 2016.

HCI

Jun 27-28
New York City, NY

HCI has pioneered a new, agile approach to performance management. This model replaces the ineffective traditional annual process with a simpler one, focused on critical outcomes like feedback, coaching, goal setting, and manager and employee relationships.

Join leading organizations that are scrapping their annual evaluation cycle and replacing it with this new way of looking at performance.

HCI
Juy 18-20
Denver, CO

It is up to HR to guide, coach, and provide the most effective tools to help leadership drive a value based culture. We must also "set the stage" by developing a workforce that is open and trusting of management. Join us in Denver and learn through proven case studies, tools, and valuable resources how to develop engaged leaders and hold them accountable to sincerely connect to the workforce.

NAPS
NAPS Annual Conference
Sep 19-21
Las Vegas, NV

This is a primarily educational conference for the search, recruiting and staffing industries featuring several certification programs and exams. Speakers include Patrick O'Malley, Wendy Booker, and Barb Bruno, among others. Early bird pricing is available until Aug. 29, with $1,150.00 for nonmembers and $900.00 for members.

HR Executive

Technology Conference & Expo

Oct 4-6
Chicago, IL

HR Technology® Conference is the world's leading conference & expo
on technology for Human Resource executives and professionals.

CWS
Oct 19 - 20
Dallas, TX

CWS Summit features four tracks: Leadership and Execution, Innovation, Integration, and real life examples of how others in your fields are finding success

LinkedIn
LinkedIn Talent Connection
October Date TBD
Las Vegas, NV

Back for another year, LinkedIn Talent Connect is all about networking and making the right connections for talent acquisition leaders and their teams.

Look for pre-registration rates! However, admission to this conference is limited to LinkedIn Recruiting Solutions corporate customers only. Staffing and search firms are not eligible for attendance. If you're not sure if you're able to attend, then it's best to contact your LinkedIn sales representative.

OnRec
Annual Recruiting Conference and Exibition
Oct 18
London, England

This is the one and only international conference on the list, so if you're interested in how the recruiting industry is doing in the United Kingdom, then this is the event for you. Everything from social media to communicating with candidates will be covered in this one-day conference. The agenda isn't yet set, and registration has yet to open.

HCI
October 2016
New York, NY

Succession planning is a way to build a strong internal pipeline to fill positions before they're empty. This conference focuses on three major global succession planning drivers and best practices and strategies to implement continuous succession planning in your company. The agenda and dates have not yet been finalized, but registration is at $1,495 (early bird) and $1,695 (standard).

HRSWC
TBD
TBD

The largest regional human resources conference in the US. More details to be released shortly.

HR.COM
Ongoing webinars and conferences
Year long
Online
Online (throughout the year)
RPOA
RPOA Leadership Forum
Year long
Online
Educational Webinars presented by recruitment process outsourcing providers on topics related to the RPO and recruiting industry