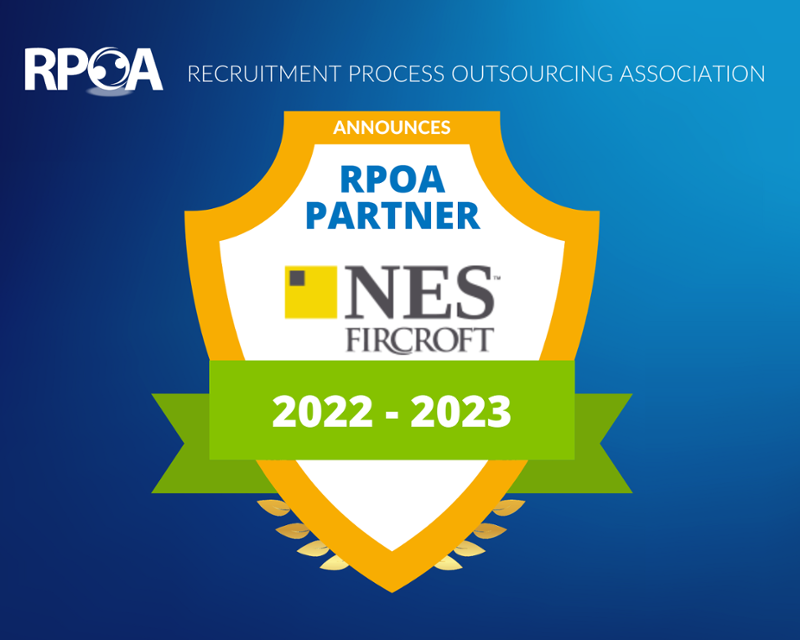 The Recruitment Process Outsourcing Association (RPOA) is excited to welcome NES Fircroft, a global RPO provider, as a new Gold member of the association.
Lamees Abourahma, Executive Director of the RPOA said, "We are thrilled to welcome NES Fircroft and their RPO executive, Shalena Shaheed, to our membership. Members play an integral part in supporting the Recruitment Process Outsourcing Association's mission of elevating the RPO industry by sharing thought leadership to educate the marketplace about RPO."
As a member-driven organization serving the global RPO industry, RPOA collaborates with member organizations to educate the marketplace about recruitment process outsourcing. RPOA members have the opportunity to share their thought leadership with the many robust content marketing programs offered by the RPOA. In addition, RPOA members have access to exclusive networking events to connect with peers and further their knowledge and awareness about shifts and opportunities in the RPO marketplace.
Shalena Shaheed, Managing Director added, "NES Fircroft has an outstanding pedigree in RPO services servicing 80+ countries in 6 regions for over 40 years. We are delighted to be able to share our international RPO expertise and insights with the marketplace and look forward to working with the association to highlight the benefits on an RPO service."
About the RPOA
The Recruitment Process Outsourcing Association (RPOA) is a mission-driven and member-driven organization serving the global RPO community. We are committed to advancing, elevating, and promoting recruitment process outsourcing as a strategic talent solution for organizations seeking to reach their highest potential through their people. We pursue our great purpose by nurturing a collaborative community where thought leadership can be created and curated to educate the marketplace about recruitment process outsourcing. For more information about the RPOA, visit our website at www.rpoassociation.org.
About NES Fircroft
NES Fircroft (NES) is an award-winning workforce solutions specialist that provides staffing services across the Oil & Gas, Power & Renewables, Infrastructure, Life Sciences, Mining and Chemicals sectors worldwide. NES offer a full range of staffing solutions: Contract, Permanent (Direct) Hire, Managed Solutions and mobility services. It has over 80 offices in 45 countries and 1750+ employees across the globe. NES has grown exponentially in the last 6 years both organically and following 7 successful acquisitions of companies in both the Oil & Gas and Life Science space. In 2019 the company received 17 industry awards, winning recognition for every aspect of the business from Compliance and Payroll to the growth strategy and international operation. NES were also recently listed by Staffing Industry Analysts as the 3rd largest Engineering staffing provider in the world.
For more information visit www.nesfircroft.com
Media Enquiries: Vicki Codd E: Vicki.codd@nesfircroft.com/T: +44 (0) 7968 539474