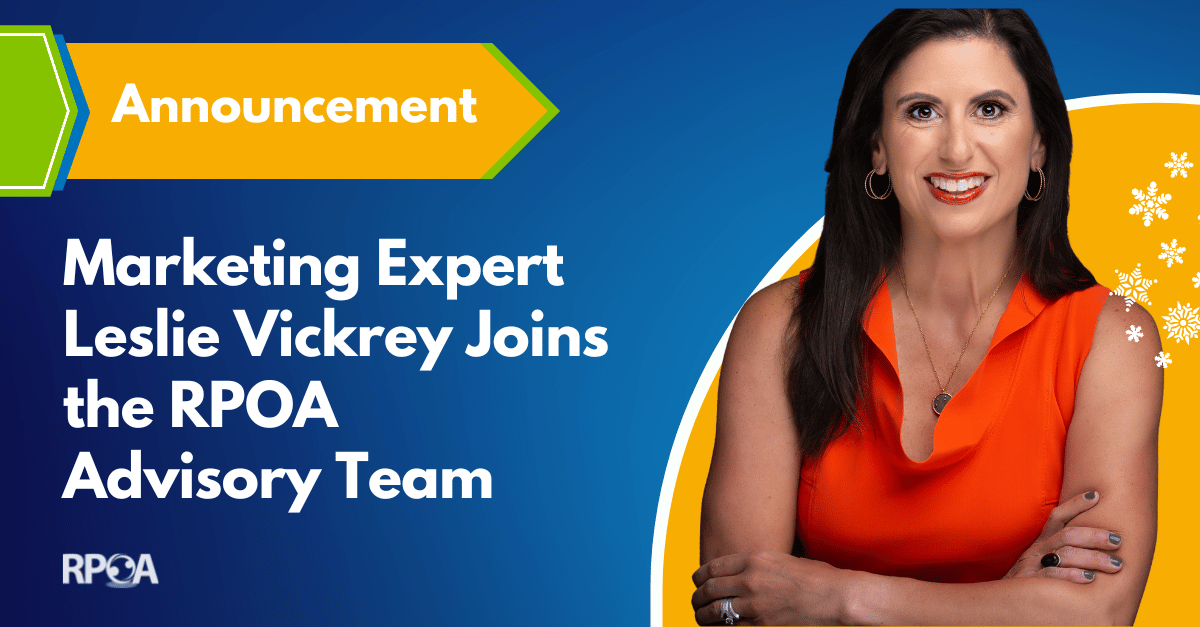 The Recruitment Process Outsourcing Association (RPOA) proudly announces the addition of Leslie Vickrey, CEO and Founder of ClearEdge Marketing, to the Advisory Board. Since its relaunch in 2016 under a new leadership team, the RPOA has been evolving to provide its membership with innovative programs, educational resources, and networking opportunities.
"We have partnered with the RPOA for over three years and truly believe in its mission to advance, elevate and promote recruitment process outsourcing as a strategic hiring solution," said Vickrey. "A true collaborative community, it's an honor to join the RPOA Advisory Board and play a role in bringing together the best of RPOs with the heads of talent acquisition to help organizations reach their highest talent potential."
Vickrey is a marketing expert, business advisor, and investor who began her career with McDonald's Corporation and found a niche in technology and talent as the head of marketing for Spherion's technology division. She founded ClearEdge Marketing in 2006, which is now a go-to, fully integrated marketing agency for talent and technology firms. She brings strong industry knowledge and deep market connections to the RPOA.
Vickrey joins esteemed RPOA Advisory Board members Pam Verhoff, President of Advanced RPO; Jason Krumwiede, Executive Vice President of Broadleaf Results; Cory Kruse, President of Orion Talent, and Paula Antonelli, People Director at Trafilea. The Advisory Board serves an important role in guiding the direction of the association to better serve its members.
As the place to go for RPO,™ the RPOA offers a plethora of thought leadership and educational resources produced in collaboration with members and industry experts. RPOA's membership represents a diverse community of talent acquisition leaders, recruitment process outsourcing, other recruiting providers, suppliers, analysts, and investors. The majority of RPOA members are based in the United States, with others distributed all across the globe.
Executive Director of the RPOA, Lamees Abourahma, said, "At the heart, we are an innovative, agile, and nimble organization that continues to adapt to the changing talent environment and is driven by a fierce passion for creating and serving a collaborative talent acquisition community. Leslie is a brilliant business leader with a deep understanding of the staffing and recruiting space. She has tons of experiences, connections and insights that can add value to the organization. I look forward to working with her on further advancing the RPO association."
About the RPOA
The Recruitment Process Outsourcing Association (RPOA) is a mission-driven and member-driven organization serving the global RPO community. We are committed to advancing, elevating, and promoting recruitment process outsourcing as a strategic talent solution for organizations seeking to reach their highest potential through their people. We pursue our great purpose by nurturing a collaborative community where thought leadership can be created and curated to educate the marketplace about recruitment process outsourcing.
Please direct all media inquiries to Lamees Abourahma at lamees@rpoassociation.org.